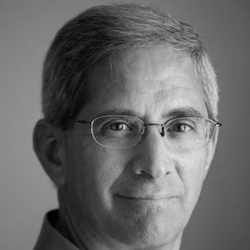 LBN:  You've assembled an impressive team with experience at most of largest location companies.  Was that one of the goals when you started oneNav?
SP:  When we started oneNav, we wanted to recruit an all-star team of GNSS engineers to build the first and best next generation GNSS engine.  We wanted to start the design process from scratch, using the most modern signal processing and silicon design techniques, fully leveraging all the benefits of L5. We wanted to deliver our Pure L5 GNSS engine to the marketplace as an IP core that is customizable, scalable, and very easily integrated into ACICs or SOCs.
LBN:  What new markets do you see for the Pure L5?
SP:  Pure L5 is smaller, lower cost and more accurate and reliable than hybrid GNSS receivers.  It will be perfect for devices that are space constrained, yet need the high performance and high accuracy benefits of the modern L5 signal.  This opens the door for GNSS to be embedded into a wide variety of mobile and IOT devices.
LBN:  How does it feel to be back in this industry after more than a decade?  Big difference in the market or ecosystem?
SP:  I am really proud of the contributions the SnapTrack/Qualcomm team has made to bring GNSS to mobile phones globally.  It has had a really significant impact on public safety and productivity around the world.  It's really great being back in this space now with oneNav to bring NextGen GNSS to mobiles.
LBN:  What is the biggest trend/new market that you see going forward in the GPS/location business?
SP:   As GNSS engines get smaller, easier to integrate, and deliver higher accuracy in urban canyons and other difficult environments, expect to see GNSS receivers showing up in everything that moves, including all kinds of wearables and parcels.