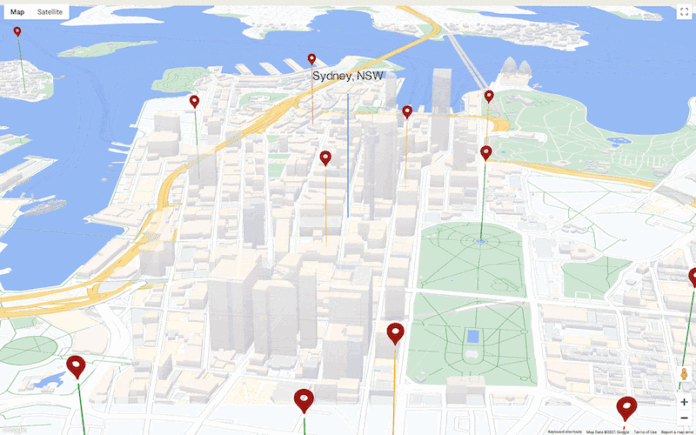 Eco-Friendly and Safer Routing Announced at Developer's Conference
New Google Maps features were announced this week at the company's first virtual Google I/O developer conference.  Namely, an Eco-Friendly Route option that prioritizes roads and directions to the most fuel efficient. Some of these directions include routes with less traffic and fewer stops.
A new Safe Route feature allows users to find which road conditions that may cause sharp braking.  Examples are heavy traffic, bad weather and road hazards.
Google Maps, later this year, will default to routes with the lowest carbon footprint when it has approximately the same ETA as the fastest route, the company said.
Google also said it that while developer maps have been limited to a two-dimensional, top-down view, it now offers a programmatic tilt and rotation.  This new capability allows uses to gain a new perspective of 67.5 degrees and full 360 map rotation, according to the company's map developer's blog.
Also for developers, Google announced that cloud-based maps styling "is officially generally available for the Maps JavaScript API and the Maps Static API."  It cited a Swedish property company, Hemnet, as using its cloud-based map styling.
Key Takeaways:
Google gave developers more options with its WebGL Overlay, tilt and rotation, cloud-based styling announcements.
In these new announcements, Google did not mention indoor mapping features.  Last month, we reported that the company's Live View, powered by Google's AI-based global localization technology, allows users to find the nearest elevator and escalators, your gate, platform, baggage claim, check-in counters, ticket office, restrooms, ATMs and more in airports, transit stations and malls.