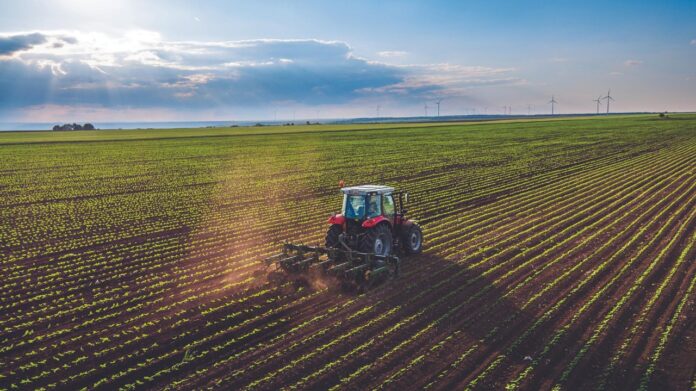 CNH Completes Purchase of Hemisphere GNSS
CNH Industrial C -2.03%↓ NHI has completed its purchase of Hemisphere GNSS for $175 million.  The acquisition, announced on March 30, 2023, strengthens CNH's in-house precision, automation and autonomy technology for the agriculture and construction industries.  Last year, CNH Industrial, which purchased U.S-based Raven for $2.1 billion in 2021, separated its truck and bus unit, Iveco Group, to focus on machinery and construction equipment, according to Reuters.
Contact:  CNH Industrial, www. www.cnhindustrial.com.
U-blox Reaches 25 Million LTE-M Module Sales
Thalwil, Switzerland-based u-blox [UBXN] has announced that it has sold 25 million LTE-M cellular modules.  The first u-blox LTE-M module, the u-blox SARA-R4, was announced in 2016.
The company's LTE-M modules are marketed to developers in the aftermarket telematics, connected healthcare and asset tracking markets.  "LTE-M was the first 4G technology optimized to meet power consumption, performance, and cost requirements for many important industrial IoT applications," says Stephan Zizala, u-blox CEO, in a statement.
Contact:  Natacha Seitz, u-blox, 41 76 436 0788, natacha.seitz@u-blox.com, www.u-blox.com.
Septentrio Announces Open-Source Projects
Septentrio has announced two open-source hardware projects available to integrators of satellite-based positioning.  The first project, mosaicBus, is a reference design of a board compatible with mikroBUS.  The second project, called mosaicAlto, is a carrier board embedding the mosaic-X5 or mosaic-H GNSS receivers, which transforms Arduino Pro "Portenta" into a single-board computer with a GPS/GNSS receiver, the company said.
Contact:  Septentrio, www.septentrio.com.
Pedigree Technologies Rolls Out Smart Trailer Applications
Pedigree Technologies has introduced smart trailer applications that leverage Bluetooth sensors and solar-powered GPS gateways for fleet managers.  Trailers equipped with these solutions transmit data to the cloud, which is then relayed to the OneView platform, the company said.
The new solution allows fleet managers to track the location of their trailers.  Sensors placed within and around the trailer provide a continuous stream of fleet information, the company said.
Contact:  Jessica Slyter, Pedigree Technologies, jessica.slyter@pedigreetechnologies.com.
---
Create a FREE ManyMe Account.
---
Garmin Introduces Chartplotter Series
Garmin GRMN -0.34%↓ has announced the ECHOMAP Ultra 2 chartplotter series designed with advanced features for inland and nearshore anglers, the company said.  The products offer 10- or 12-inch sunlight-readable touchscreen with keyed assist, they put UHD scanning sonar and preloaded Garmin Navionics+ mapping, the company said.
The charts include multi-band GPS technology with 10Hz updates to provide improved position accuracy for fishers along bluffs or in coves with tree cover.
Contact:  Carly Hysell, (913) 397-8200, media.relations@garmin.com, www.garmin.com.
GeoComm Partners With RapidSOS
GeoComm's Vertical Location Services will power a RapidSOS Floor Estimator feature for 9-1-1 calls from Android-based devices.  The feature allows RapidSOS customers to convert raw z-axis position measurements into a dispatchable location, the company said.  When a 9-1-1 call is received at an Emergency Call emergency call takers are able to view z-axis location information in an actionable format, the company said.
Contact:  Susan Becker, GeoComm, (320) 381-2169, sbecker@geocomm.com, www.geocomm.com.
Pasternack Launches IoT Antennas
Pasternack has launched its IoT multiband combination antennas that are designed for vehicles, fleets and pivotal base stations.  The antennas feature 4G, 5G, Wi-Fi and GPS bands within a singular radome.
The antennas offer dedicated connectivity ports for 4G/5G, Wi-Fi, and GPS.  Their GPS/GNSS component, enhanced with LNA and amplified by a 26 dB gain, offers navigation and tracking precision, the company said.
Contact:  Peter McNeil, Pasternack, (978) 682-6936.
---
Chat with your enterprise databases using secure generative AI and empower business users in your team to do their own data analyses in seconds.
---
People
Logan Scott has been named to the President's National PNT Advisory Board.
Jamie Curtin joins Sanborn as executive vice president for strategy and business development.
Autonomous Vehicle Industry Association has named Renée Gibson as director of government affairs.
Mysore Madhusudhan has been named president at Tata Communications.
Ingo Stürmer has been named CTO at Einride Autonomous Technology.
D. Scott Hutchison has been named vice president of sales for FAAC Technologies' Parking Business Unit in North America.
Jobs
Transportation Industry Analyst. U.S. Transportation Department.
Senior Manager, Automotive & OEM Partnerships. HERE Technologies.
Briefing Experience Specialist. Apple.
---
Click HERE to Join our growing Location Business News LinkedIn Group!