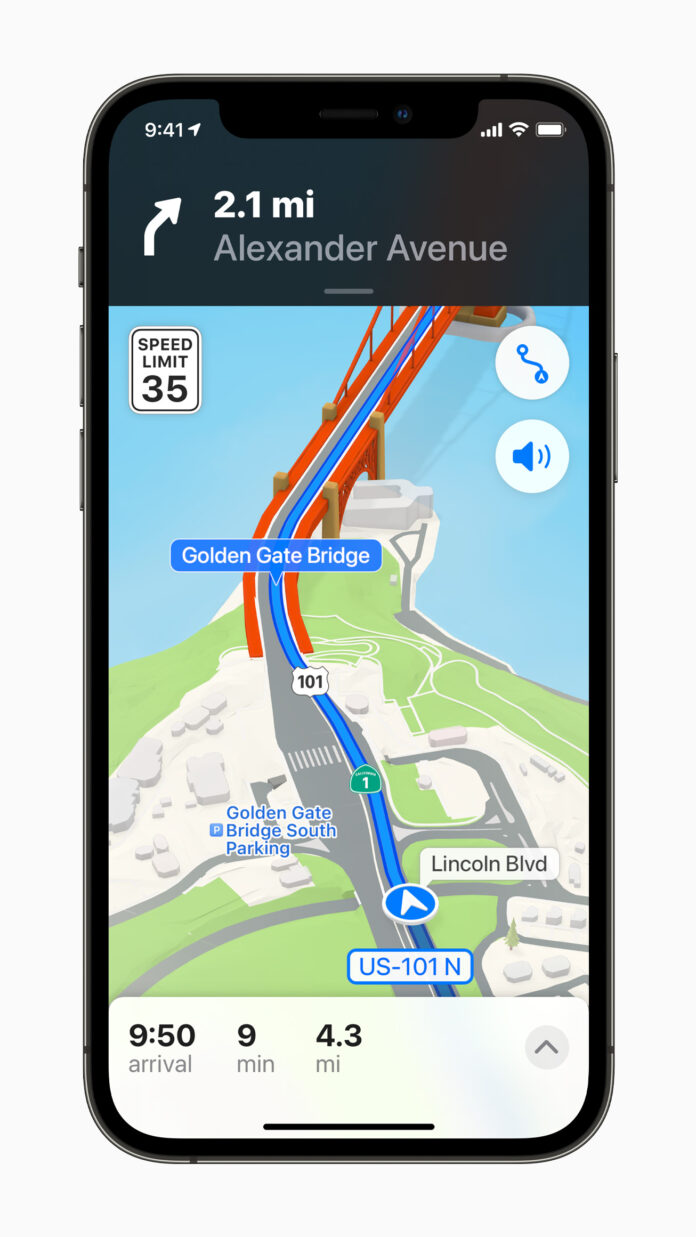 Apple [AAPL] announced, at its Worldwide Developers Conference this week, several new features for its Maps that are designed to keep pace with rival Google [GOOG].
The company said that with iOS 15 users will be able to hold up an iPhone and Maps will generate an accurate position for detailed walking directions in augmented reality.
Another feature is a three-dimensional city-driving experience with new road details, when navigating using iPhone or CarPlay, the company said.  These road details include turn lanes, medians, bike lanes, and pedestrian crosswalks.
In addition, the company said that transit riders can find nearby stations more easily and pin favorite subway lines.  "Maps automatically follows along with a selected transit route, notifying users when it's nearly time to disembark, and riders can even keep track on Apple Watch," the company said.
Key Takeaways:
Apple Maps has greatly enhanced details with new road colors and labels, landmarks and a night-time mood that's in a moonlit glow.
While the company is big into indoor navigation, it hasn't made an announcement like Google's Live View, which allows users to find features in malls and airports.