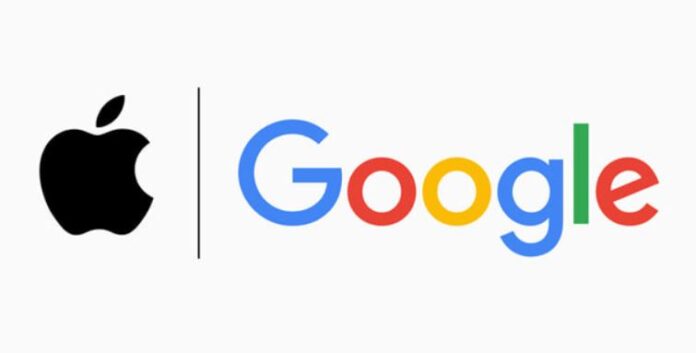 Bluetooth trackers help find keys, luggage and other items, but they also have been used to track people who don't want to be tracked…
Industry rivals Google GOOG -0.20%↓ and Apple AAPL -0.85%↓ announced this week that they are working together to battle unwanted location tracking.  The plan is to thwart illegal activity on such devices as the Apple AirTag, a coin-sized device that allows users to track others in real-time on an iPhone app.
The companies submitted a draft industry specification to the Internet Engineering Task Force, a standards development organization.  The overall goal "will allow Bluetooth location-tracking devices to be compatible with unauthorized tracking detection and alerts across iOS and Android platforms," the companies said in a joint press release.
"Bluetooth trackers have created tremendous user benefits, but they also bring the potential of unwanted tracking, which requires industrywide action to solve," said Dave Burke, Google's vice president of Engineering for Android, in a statement.
Such companies as Samsung, Tile, Chipolo, eufy Security and Pebblebee said they support the draft specification that will offer examples and instructions for manufacturers.
"This new industry specification builds upon the AirTag protections, and through collaboration with Google results in a critical step forward to help combat unwanted tracking across iOS and Android," said Ron Huang, Apple's vice president of Sensing and Connectivity, in a statement.
Interested parties, including safety and advocacy groups, are invited and encouraged to review and comment over the next three months, the companies say.  The companies will then partner to address the feedback and release a production implementation of the specification for unwanted tracking alerts by the end of the year.