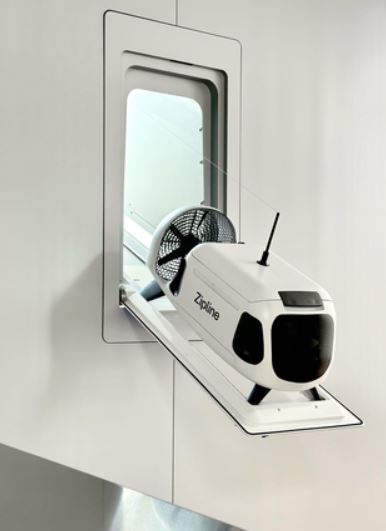 Location technology will continue to be a centerpiece of burgeoning drone delivery markets.  Signaling increased investor interest in the market, San Francisco-based Zipline recently received $330 million in a new funding round—to bring its value to nearly $4.2 billion, according to Forbes.
Zipline, which uses drones it calls Zips, has been delivering medical supplies in Africa for years.  The company has used Hexagon NovAtel's dual-frequency RTK system, OEM719.
While Zipline has parachuted its packages to a target customer, it now is introducing a small duffle bag-sized droid that tethers its payload to a location.  The droid, which is on the company's P2 Zip drone, has an integrated sensor suite that includes visual sensors and GPS.
The company, in addition to DroneUp and Flytrex, has also been delivering products at two Walmart WMT -0.82%↓ locations in Utah.  Overall, Walmart has UAV deliveries at 36 stores in the United States.