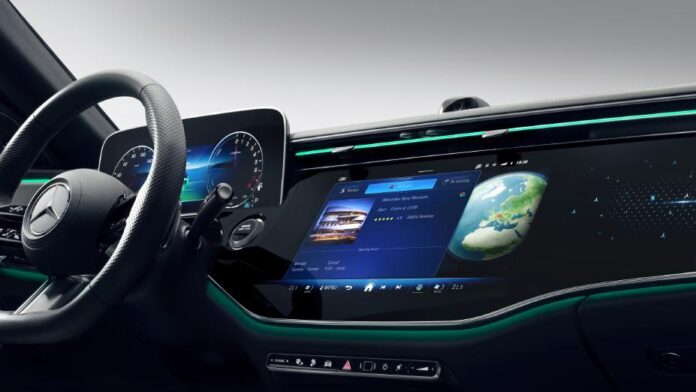 What does this deal mean for HERE and other mapping companies?
After our deadline last week, Mercedes-Benz and Google GOOG -0.24%↓ announced a strategic partnership that allows the auto giant to create its own branded navigation, integrate Google Maps information and bring YouTube into luxury vehicles.
Initially, Mercedes-Benz will give customers to Google's Place Details that provides information about millions of businesses.  Other features to be integrated into the Mercedes-Benz Operating System will be an upgraded navigation experience and Google Maps data to enable assisted driving features such as automatic speed adjustments before intersections, roundabouts or curves, the company said.
Industry analyst Roger Lanctot said the announcement "is most ominous for Mercedes' joint venture partnership with mapmaker HERE."  He said that part of the decision  by Mercedes, Audi and BMW to make a joint venture investment in HERE Technologies eight years ago was to hedge against Google's relentless control of the mapping and navigation market.
For its part, HERE, through an unnamed spokesperson, said that the mapping giant was working with nearly every automaker in the world on location data and services.  The company provides the HD Map for the Mercedes-Benz Drive Pilot in Germany and the United States.
"In addition, Mercedes-Benz integrates HERE SD maps across multiple platforms, as well as a variety of HERE location services, including Live Traffic and EV Range Assist Service," the spokesperson said, without mentioning the Google deal.
Also announced was a "multi-billion dollar deal" with Luminar LAZR 0.68%↑ that expands an existing partnership to develop autonomous driving capabilities.  The companies, which have worked together for two years, plan to integrate Luminar's Iris lidar and software into next-generation production vehicle lines by mid-decade.