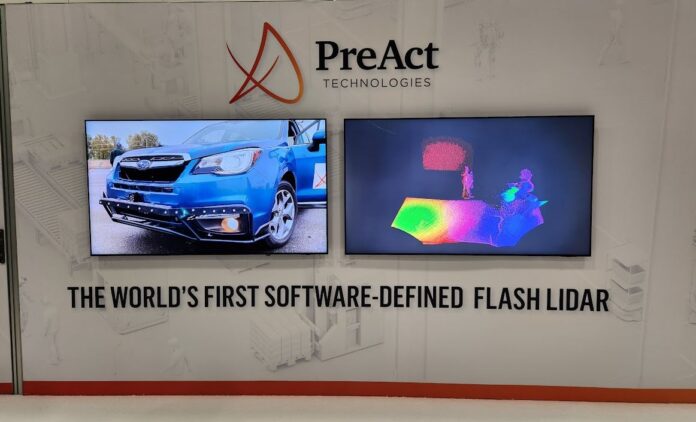 Portland, Ore.-based PreAct Technologies has announced it has raised $14 million in Series B funding.  Led by I Squared Capital, the round also included funding from State Farm Ventures, Luminate, and Traylor Capital.
"The bulk of the new funding will be used to enhance research and development, staff up to support mass production of units and also staff up to support all the other nonautomotive markets like robotics, ag tech, healthcare and smart city applications," said Paul Drysch, PreAct Technologies CEO.
PreAct, which manufactures software-definable flash lidar technology, has experienced high growth over the last year.  The company says its sensor costs less than other lidar systems on the market.  Some of its markets include automotive, healthcare, smart buildings, consumer electronics, robotics and trucking
The company also announced that it will acquire Barcelona-based Gestoos, which makes a software platform that allows users to generate AI algorithms for their use cases.  Financial details were not disclosed.
"By marrying a powerful AI algorithm development platform with our best-in-class flash Lidar, we have created a unique environment for our customers to quickly solve difficult use cases. For example, current in-cabin and cargo monitoring solutions were falling well short of delivering the kind of performance OEMs and fleets are looking for," Drysch said.  "The Gestoos AI development platform comes pre-integrated with our flash Lidar solution."