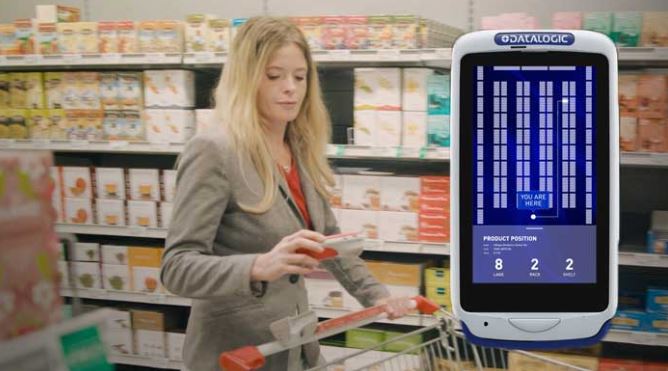 Espoo, Finland-based Quuppa has partnered with Datalogic to offer the Joya Touch 22 shopping companion.  The Joya Touch 22 integrates the Quuppa Intelligent Locating System that is used in such industries as manufacturing and logistics, retail, healthcare, sports, law enforcement and security, the company said.
The unit supports indoor localization capabilities to track customer location while shopping.  This ensures that shoppers receive the latest offers, promotions and product location in real time, the company said.
"The offering can be used by partners and end customers across retail, supply chain management and logistics to improve workflow efficiency and save operational cost," said Sammy Loitto, Quuppa CEO, in a statement.
Joya Touch 22, which works with Android OS with Google Mobile Services, features a 4.3-inch display and wireless charging that enables one-hour of shopping with a 15-minute charge time.
For its part, Quuppa, which more than 3,000 location-based services integrations, has an ecosystem of more than 200 partners.
Contact:  Sari Arjamo-Tuominen, Quuppa, sari.arjamo-tuominen@quuppa.com, www.quuppa.com.