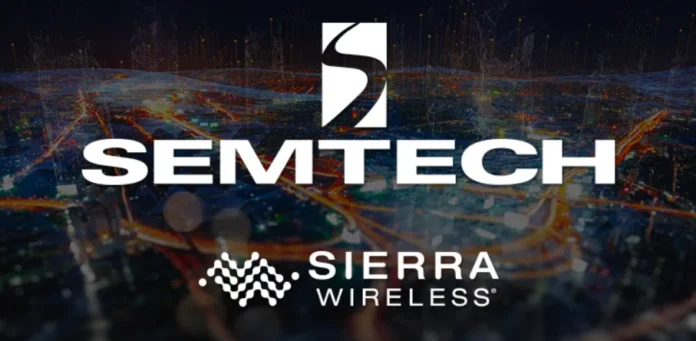 Semtech Completes $1.2 Billion Sierra Wireless Acquisition
Semtech SMTC 0.63%↑ and Sierra Wireless SWIR 0.00 have announced the completion of Semtech's acquisition of Sierra Wireless for $1.2 billion in an all-cash transaction.  Semtech says the deal nearly doubles its annual revenue by adding $100 milion in IoT Cloud services.
Former Sierra Wireless executives who will join Semtech leadership team: Tom Mueller, executive vice president of the IoT System Products Group; Ross Gray, vice president of the IoT Connected Services Group; and Pravin Desale, senior vice president of IoT Engineering.
Contact:  Julie McGee, Semtech, jmcgee@semtech.com.
Rightware and TomTom Demonstrate Digital Cockpit, Maps at CES
TomTom [TOM2] and Rightware demonstrated the TomTom Digital Cockpit and Kanzi Maps at CES 2023.  TomTom says its Digital Cockpit is the first open and flexible digital cockpit development platform that comes with hundreds of production-ready services and applications for automakers.
Combined with Kanzi One, which also integrates into Android Automotive, the TomTom Digital Cockpit allows manufacturers to shift their focus from low-level details of software development to implementing engaging user experience that strengthens their brand, the company said.  Kanzi Maps is a map visualization tool, allowing OEMs to integrate map data from various sources, the company said.
Contact:  Vincent Martinier, TomTom, vincent.martinier@tomtom.com, www.tomtom.com.
Assured Telematics Launches First Forklift Tracking and Management Solution
Assured Telematics has launched what it calls the first forklift tracking, monitoring and maintenance solution with Hiab [CGCBV], which provides the Moffett truck-mounted forklifts.  The company partnered with BeWhere [BEW] and Geotab to allow both indoor and outdoor tracking on electric and propane powered forklifts.
Integrated within the MyGeotab fleet management platform, the BeWhere Forklift telematics solution provides indoor tracking using WiFI and BLE micro-location and outdoor tracking using GNSS. Assured Telematics has also become the first telematics provider to fully integrate Hiab's HiConnect platform with the MyGeotab platform, the company said.
Contact:  Frank Pellitta, Assured Telematics, media@assured-telematics.com, www.assuredtelematics.com.
Trimble Asset Management Software Purchased By NPRA
Trimble $TRMB said its Trimble's AgileAssets infrastructure enterprise asset management software has been purchased the Norwegian Public Roads Administration (NPRA) Operations and Maintenance.
NPRA will use the software to help maintain the country's 10,600-km road network and associated transportation infrastructure.
Contact:  Trimble, www.trimble.com.
Thales Alenia Space Signs Contract for SAR System
Thales Alenia Space has signed a contract with Appworks to provide Thailand with a search and rescue (SAR) operational system based on the COSPAS-SARSAT MEOSAR Service.  Mainly using the Galileo satellite positioning system, the solution will detect and locate distress signals from beacons at sea, on land or in the air. This
Contact:  Sandrine Bielecki, Thales Alenia Space, 33 04 9292 7094, Sandrine.bielecki@thalesaleniaspace.com.
Comtech Releases New Logo, Brand Identity
Comtech CMTL -1.77%↓ has released a new logo and brand identity.  The company says the new logo and identity aligns with its customer-centric focus and commitment to accelerating technologies.
Contact:  Robert Samuels, Comtech, (631) 962-7102, robert.samuels@comtech.com, www.comtech.com.
---
Create a FREE ManyMe Account.
---
U-blox Announces JODY-W4 Series Modules
Thalwil, Switzerland-based u-blox [UBXN] has introduced the JODY-W4-series (Wi-Fi 6E and Bluetooth LE 5.3 host-based modules), which have been designed on the Infineon CYW89570 chipset to target the automotive segment, the company said.
The first samples of JODY-W4 modules will be available in July 2023.
In other company news, u-blox has announced the certification of its SARA-R5 series on all Japan MNOs' LTE-M networks. SARA-R5, based on u‑blox's low-power wide-area (LPWA) chipset UBX-R5, are the first company IoT products to achieve certification with all Japanese operators.
Contact:  Natacha Seitz, u-blox, 41 76 436 0788, natacha.seitz@u-blox.com, www.u-blox.com.
Rooster Launches Asset Tracking System
Kansas-based Rooster LLC has launched the Rooster Asset Tracking System that captures every minute of powered, unpowered and heavy equipment activity and automates reporting for as little as $1 per month.
The Rooster Asset Tracking System consists of Rooster Hubs and Rooster Activity Trackers.  Rooster Hubs are data portals that connect to the Cloud through an LTE-M cellular connection to deliver GPS location and activity data.
Contact:  Cindy Trotto, for Rooster, (785) 581-0441, 352199@email4pr.com.
Ryken GPS Rebrands, Offers Tracking Platform
Ryken GPS, formerly Revo Asset Management, has rebranded to include changes in the company name, logo, and platform enhancements. The company, which offers a "no contract, no monthly fees" policy, is owned by IoT company Procon Analytics.
Its platform includes real-time location, powered and self-powered GPS hardware and a mobile app.
Contact:  Ryken GPS, (833) 738-6875, info@rykengps.com, https://rykengps.com.