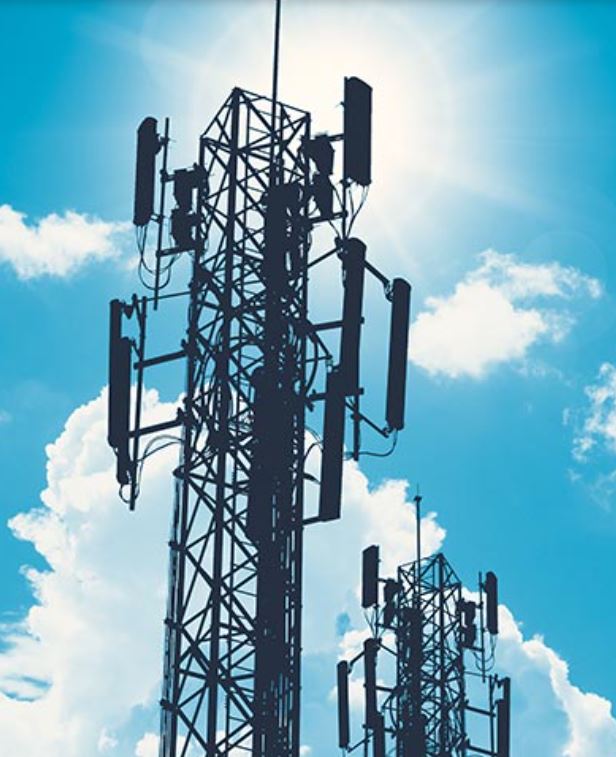 Ligado 5G Antenna (Photo: Ligado Networks)
Thalwil, Switzerland-based u-blox [UBXN] said it cautions against negative impacts of the FCC's recent approval of the use of a previously protected portion of the L band for terrestrial communication on global navigation satellite systems (GNSS) such as GPS.
The FCC, on Jan. 19, 2021,  voted down a proposal by U.S. government agencies to stop its decision that allows Reston, Va.-based Ligado Networks to deploy a nationwide mobile broadband network.  At that time, such companies as Lockheed Martin [LMT], Iridium Communications, Air Line Pilots Association, Association of Equipment Manufacturers, International Air Transport Association and Airlines for America filed petitions to ask the FCC to reconsider Ligado's bid.
U-blox says Ligado, because of the recent FCC decision, will be free to use frequencies "very close to those used by GNSS receivers, to transmit downlink signals from cell towers and uplink signals from user equipment."
U-blox contends the signals threaten to disrupt GNSS receiver operation from "any manufacturer operating in the vicinity of a Ligado base station or compatible cellular handset."  The company said it conducted an internal study of the susceptibility of u-blox GNSS receivers and confirmed the transmissions would disrupt the operation of nearby receivers.
The company said autonomous cars and trucks could be negatively affected because GNSS is the "only available source of absolute position information that most automotive manufacturers now recognize as being vital for high levels of autonomy."
The company argues that public 5G cellular networks "will require many more base stations than 4G networks."  U-blox contends that GNSS receivers will be required to keep these base stations in synch.
Ligado is storming ahead with its 5G mobile satellite network for IoT, partnering with Mavenir to develop base stations.  The company also named former NASA Administrator Charles Bolden Jr. to its board.
Contact: Natacha Seitz, u-blox, 41 764 36 0788,natacha.seitz@u-blox.com, www.u-blox.com.