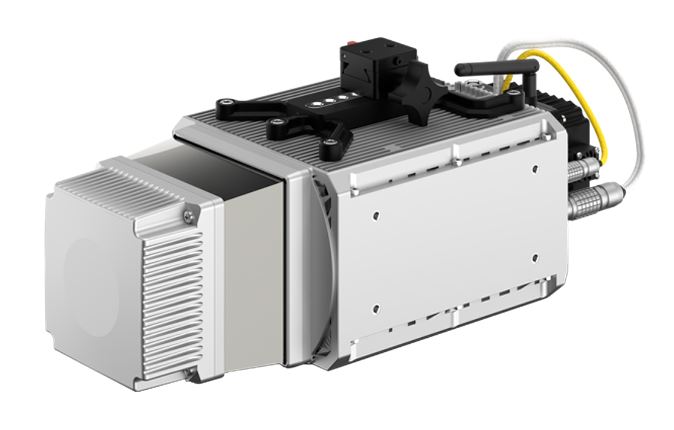 U.S. DoT Announces SMART Grants
The U.S. Department of Transportation has announced that it is accepting applications for the Strengthening Mobility and Revolutionizing Transportation (SMART) Grants Program.  Companies specializing in connected vehicles, sensors, systems integration, delivery/logistics, innovative aviation, smart grid and traffic signals are eligible.  Applications must be submitted by 5 pm, EDT, on Tuesday, Oct. 10, 2023, to the Valid Eval submission website.
Contact:  U.S. DoT, www.transportation.gov/grants/SMART.
Xona Space Systems Partners With Lockheed Martin
Xona Space Systems has partnered with Lockheed Martin $LMT to protect Xona's PULSAR services to meet military-grade security practices, the company said.  The partnership will accelerated and refine PULSAR's features to include signal security and license management in preparation for Xona's first production satellite launches next year, the company said.    Lockheed Martin Ventures participated in a fundraising round for Xona—led by First Spark Ventures in 2022.
Contact:  Jessica Hulsey, jessica@xonaspace.com, www.xonaspace.com.
STMicroelectronics Achieves Vodafone NB-IoT Certification
STMicroelectronics $STM has received Vodafone NB-IoT certification for its ST87M01 NB-IoT and GNSS modules. The ST87M01 combines cellular IoT connectivity and geolocation in a miniaturized, low-power, integrated module featured for IoT and smart-industrial applications, the company said.
The ST87M01 has also been certified by the Global Certification Forum that promotes interoperability of mobile and IoT products, the company said.  The modules feature integrated native GNSS receivers.
ontact:  Michael Markowitz, STMicroelectronics, (781) 591-0354, michael.markowitz@st.com, www.st.com.
Avnet Silica Partners With U-Blox
Avnet Silica has announced a partnership with u-blox [UBXN] that allows it to prioritize GNSS solutions, short-range radio and cellular technologies, the company said.  The company also said that u-blox's modules complement the NXP Semiconductors chip-level Wi-Fi and Bluetooth products and Nordic Semiconductor Bluetooth chipsets.  For its part, u-blox said that the deal expands its reach in the EMEA region and enhances its distribution network.
Contact:  Avnet Silica, www.avnet.com.
Inertial Labs Rolls Out Scanning, Mapping Product
Inertial Labs has launched the RESEPI TELEDYNE Optech CL-360HD, which features 4-return laser and increased range of up to 750 meters.  CL-360HD use cases include mobile mapping, forestry, and crack detection in critical infrastructure areas like airport runways, the company said.
RESEPI features Inertial Labs' INS with a tactical-grade IMU and dual antenna GNSS receiver, integrated with a Linux-based processing core and data-logging software, the company said.  RESEPI is equipped with TELEDYNE's CL-360HD lidar.
Contact:  Leo Liu, Inertial Labs, (703) 880-4222, leo.liu@inertiallabs.com, www.inertiallabs.com.
---
Create a FREE ManyMe Account.
---
Scout Wins $1.5m Phase II STTR From U.S. Space Force
SCOUT Space has been selected by SpaceWERX for a $1.5 million U.S. Space Force contract to focus on "Robust Cross-Domain Optical Navigation with Space-Based Sensors."  SCOUT was awarded the Phase II Orbital Prime STTR in collaboration with Stanford University's Space Rendezvous Laboratory (SLAB).  SCOUT will collaborate with SLAB to enhance space mobility and logistics capabilities, the company said.
Contact:  SCOUT Space, www.scout.space.
Overture Sponsoring Webinar Next Week
Overture Maps Foundation is hosting a webinar on Aug. 30 at 11 am, EST.  The topic is "Working With Overture Data:  A Step-by-Step Guide.  The speaker is Jennings Anderson, Meta's research scientist.
Contact:  Overture Maps Foundation, https://overturemaps.org.
Geotab Wins International Business Awards
Geotab was named the winner of four Stevie Awards in the 20th Annual International Business Awards competition, including Company of the Year, Transportation.  The company also won awards for sustainability leadership, products and innovative tech.
Geotab currently provides telematics solutions to more than 47,000 customers in 150 countries, including 3.7 million subscriptions worldwide.  The company also recently released its 2022 Sustainability and Impact Report.
Contact:  Geotab, www.geotab.com.
Spire Participates in MagQuest
Spire Global SPIR 0.00%↑ will participate in Phase 4 of MagQuest, a prize challenge to advance how the Earth's magnetic field is measured.  The company, invited by the National Geospatial-Intelligence Agency to participate, is competing to multi-million-dollar prize awards.   "The World Magnetic Model cannot be overstated: It is critical to keeping everyday navigational systems running," said NGA senior GEOINT authority J.N. Markiel, in a statement.
Contact:  Sarah Freeman, Spire Global, sarah.freeman@spire.com, www.spire.com.
---
Compliantly hire anyone, anywhere, in 5 minutes with Deel
Deel is your one-stop shop for hiring, paying, and managing your remote team. We stay on top of local labor laws across the world to ensure compliance and mitigate risk so that you don't have to.
---
People
Octo Telematics CEO Nicola Veratelli has been named to the Fleet LatAm advisory board.
Edgar Martinez, who ran meetings and trade shows for ITS America and the Commercial Vehicle Safety Alliance, recently passed away.
Ouster OUST

0.00%↑

has appointed Cyrille Jacquemet to senior vice president of global sales.
Wiliot has announced the appointment of Ilan Lifshitz as vice president of platform.
Jobs
Director, Office of Defects Investigation. NHTSA.
Product Marketing Manager. TomTom.
Senior Security Auditor. TomTom.
Finance Manager. HERE Technologies.
Data Acquisition Manager. HERE Technologies.
Product Manager. Dynamic Map Platform North America.
Sales Manager. Septentrio.
Senior Product Manager – Mobile. RapidDeploy.
Careers. U-blox.
Regional Manager. ComNav Technology.
Sales Director, AE, S&L, Northwest. Peskind Executive Search.
Mobility Innovation Mentor-in-Residence. Wayne State University.
---
Your partner in global employment
Over 1000 companies are hiring, paying, and taking care of their team members all over the world with Oyster's all-in-one global employment platform.
---
Click HERE to Join our growing Location Business News LinkedIn Group!