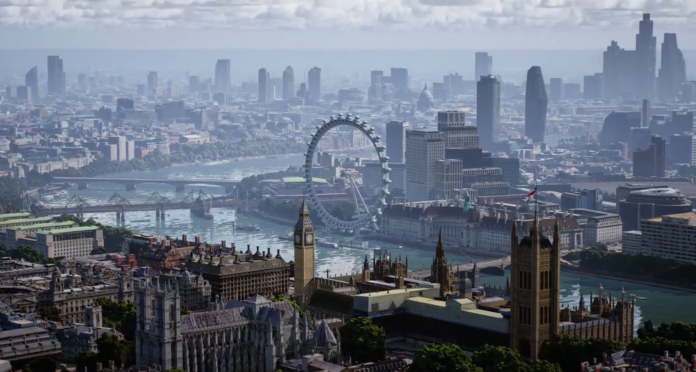 Immersive View allows users to see a venue, with weather information, before they go…
Saying advances in 3D mapping have made it evolve, Google Maps has launched an Immersive View feature that allows users to explore neighborhoods and buildings.  Other features, announced at the annual Google I/O developer's conference, allow users to find the most fuel-efficient routes and use a live view feature.
The company said that while it first launched Google Maps to get people to their destinations, and then evolved into a travel guide for restaurants and other businesses, advances in computer vision and artificial intelligence allows it to integrate Street View and aerial images.
With information layering, Immersive View allows users to use a time slider to check out what an area looks like at different times of day–and in various weather conditions, the company said.  It also allows visitors to see where the busy spots and times are for a business.
While the new features will be available on every phone and device, it is only being rolled out in Los Angeles, London, New York, San Francisco and Tokyo later this year.
At Google I/O, the company also announced that its Android Auto will have a new split screen mode with navigation and communications modes always on.
Statista Names Google Maps Top Downloaded Map
In other company news, Statista reported this week that Google Maps was the most downloaded map in 2021, despite being a pre-installed app on Android smartphones. The company said Waze followed with 13.4 million downloads.
"Navigation apps generally offer the possibility for users to download maps to access when offline. Native iOS app Apple Maps, which does not offer this possibility, was by far the navigation app with the highest data consumption, while Google-owned Waze used only 0.23 MB per 20 minutes," Statista said.
The company said that Google Maps was the fourth most popular smartphone application in Japan In China, the company said the Gaode Map app, operated by the Alibaba-owned AutoNavi, had more than 465 million monthly active users in 2021.