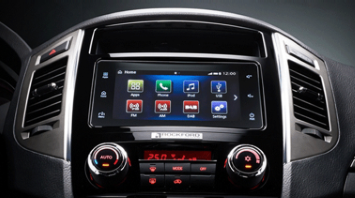 Aeris rolled out its Mobility Platform (AMP), a cloud and micro-services-based IoT platform, for enterprises and original equipment manufacturers (OEMs).
Aeris developed AMP to meet the needs of enterprises and OEMs, who are moving from unconnected products to connected services. AMP specifically addresses the requirements of the burgeoning Internet of "Moving" Things market segment with a suite of pre-built business services, including data analytics and monetization. Aeris said, by leveraging AMP, enterprises and OEMs can deliver a cloud-agnostic and flexible global connected program with market-leading services and quick time-to-market.
Automotive OEMs are a key focus area for AMP, and the platform offers a full suite of connected vehicle services that include safety and security, remote vehicle, driver behavior, vehicle health, and other services, including firmware over-the-air update capabilities. The architecture is built around micro-services, which enable a highly-customizable approach to each OEM's requirements, giving them the ability to manage their program globally on a single platform while preserving the ability to deploy solutions that differ based on region, brand or model. Aeris' end-to-end IoT capabilities provide OEMs with a one-stop shop for all of their wireless and application requirements.
Aeris Enables Mitsubishi Connect
AMP is powering the Mitsubishi Connect vehicle program, which debuted in the all-new 2018 Eclipse Cross CUV, Aeris said. Mitsubishi Connect provides owners with an intuitive and convenient driving experience, offering key functionality in safety, security, and remote vehicle services that can be accessed in multiple ways: inside the vehicle, through the MY MITSUBISHI CONNECT mobile application or through the Mitsubishi vehicle owners' portal, the company said.
Additionally, Mitsubishi Connect can be paired with Amazon Alexa-enabled devices, and with the Google Assistant on eligible Android phones, iPhones and Google Home.
Mitsubishi Connect launched in the U.S. market in February and will be launching in Europe in the fourth quarter of 2018.