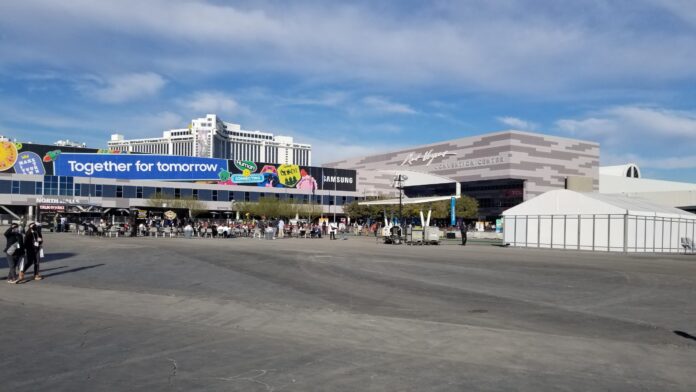 Scaled back conference meant more personal interaction
LAS VEGAS—CES was noticeably scaled back as many automakers and suppliers pulled out of the massive electronics conference because of increased risk from COVID. Prior to the conference, General Motors, BMW, Mercedes and several location companies cancelled their physical appearance at CES.
The conference cancelled the last day, but featured more than 2,200 exhibitors and an estimated 50,000 attendees—a far cry from the 171,000 who attended in 2020.
Still, several companies attended and rolled out new products and services:
In its CES media day presentation, Qualcomm [QCOM] focused on connected car products via its Snapdragon product line. The company announced Snapdragon Auto Connectivity that allows automakers access to LTE, 5G, Wi-Fi, and GPS for connected vehicles to other vehicles, cloud and internet.
Intel announced that it will expand its partnership with Ford [F] to include Mobileye's Road Experience (REM) mapping technology into Ford's BlueCruise hands-free driving system.  Mobileye also announced its EyeQ Ultra, which is capable of 176 trillion operations per second (TOPS), for autonomous vehicles.
In its CES press conference, John Deere [DE] rolled out a fully autonomous tractor that the company said was ready for large-scale production. The machine, available later this year, combines John Deere's 8R tractor, TruSet-enabled chisel plow, GPS guidance system, and new advanced technologies, the company said.
In other CES news:
General Motors' CEO Mary Barra, at a virtual keynote address, said the auto giant will sell fully autonomous vehicles by the middle of the decade.
Sequans Communications [SQNS] announced that its Cassiopeia CB410L CBRS module is providing the cellular connectivity for a new IoT tracker introduced by Monogoto.