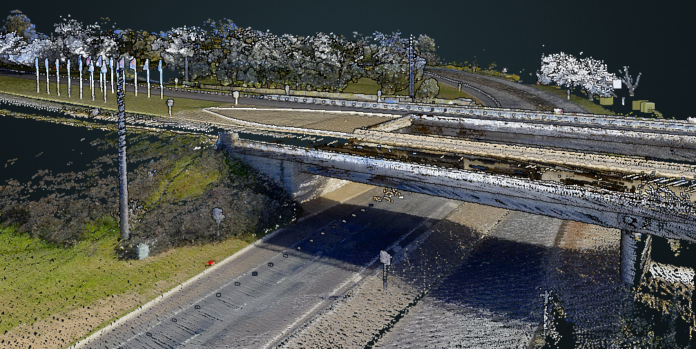 HERE Technologies, appearing virtually as did most location industry companies, made a number of announcements at CES, centering on its HERE Navigation cloud-based navigation product for passenger cars, electrical vehicles, commercial vehicles and trucks.
Since these the products were announced, seven OEMs have chosen the navigation platform, or HERE Software Development Kit, said Edzard Overbeek, company CEO. "Our Heritage comes from the automotive industry. We are continuing in that industry, but also branching out into transport logistics as it the most makes sense as an adjacent market," he said. "[Transport logistics execs] are very much aware what location data can do for them."
HERE announced two major trucking partnerships at CES, one with Scania to power a new infotainment platform with the HERE SDK.  The other contract was with Volta Trucks, an electric commercial vehicle manufacturer that will integrate HERE navigation services.
Overbeek believes that the trucking market, particularly with platooning technologies, will spur autonomous vehicle growth.  "Four or five years back, when everyone was declaring that they would have their level 4 or 5 self-driving car by 2020, we have all come to the realization this is much more complex.  Not just from a technology [standpoint], but a regulatory point of view," he said.  "One area we are seeing fast inroads is the trucking market, particularly the technologies around platooning.  This will be a big market for us coming to fruition over the next one to three years."
Overall, Overbeek, who was an executive at Cisco, sees HERE as more of a big data location company, not just a mapping entity. The company's real-time traffic data, hazard warnings and connected vehicle services are powered by anonymized sensor data from 30 million connected vehicles in 2022.
HERE also made the following announcements at CES:
HERE HD Live Map deployed in Mercedes-Benz DRIVE PILOT automated driving system.
Partnered with Ericsson to bring custom map making and location services to the mining industry.
Launched an Indoor Map as a service with SBB AG as first customer.
Partnered with APCOA and Propark Mobility to add more than 400 indoor parking garages to its indoor map.
8 out of 9 major automakers choose HERE ISA Map to support EU Intelligent Speed Assistance (ISA) mandate.
The company's location services will be integrated into Goodyear Total Mobility one-stop fleet management solution.
Contact: Jordan Stark, HERE, jordan.stark@here.com.