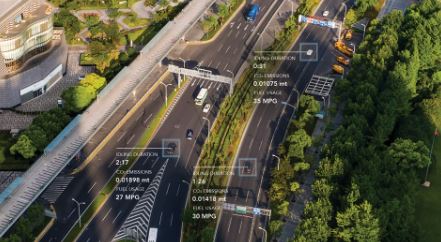 Company counts more than 700 partners in its worldwide ecosystem
Canada-based Geotab recently announced that it has surpassed 4 million worldwide subscriptions for its fleet telematics solutions.  The company announced that it passed 3 million subscriptions just last year.
"Twenty-three years ago, we were a company of two operating out of the basement of my home. Now, as I reflect on our incredible journey and remarkable growth in the last 15 months, it's clear that the potential we saw in this industry many years ago has been proven out," said CEO Neil Cawse, in a statement.  "Fleets are under mounting pressure to improve their bottom line, reduce emissions, prioritize road safety, and find cost-effective solutions.
Cawse said that Geotab-connected vehicles have traveled more than 89 billion kilometers since last year.  "If you think about all of those trips, it equates to massive amounts of data. Because of this, we are able to deliver more impactful insights to our customers," he said.  "We're informing them when an engine may fail before it fails, or the likelihood of a collision. We are incorporating generative AI to reduce time to insight."
In one of the bigger deals for the company, Geotab signed a contract in January 2022 to supply the U.S. Air Force fleet management technology for 21,000 vehicles.
While the growth of fleet telematics is strong, it appears that the Latin American market could be the next big thing as several telematics companies have recently launched offices in that region.  For its part, Geotab opened an office in Brazil in 2019, with the establishment of Geotab Telemática Ltda.