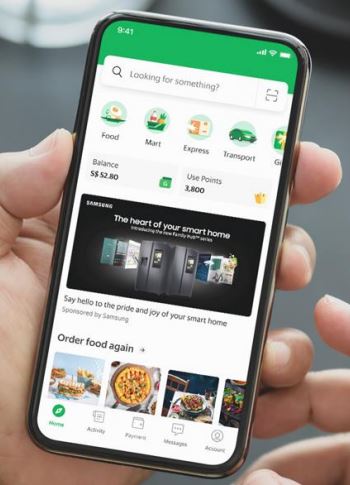 Amazon Location Service targets industry in growing Southeast Asia market
Southeast Asia's GrabMaps, a subsidiary of regional app powerhouse Grab GRAB 1.97%↑, will power location-based services for Amazon Location Service in eight countries.
Amazon Location Service, which is part of Amazon Web Services (AWS), allows developers to add maps, points of interest, geocoding, routing, tracking, and geofencing to their applications, the company said.  As part of the deal, AWS customers, through Amazon Location Service, will have access to regional mapping data that includes more than 50 million addresses and POIs from GrabMaps.
AWS is targeting tech, logistics, telecommunications, and government agencies that require location-based services for applications.  "With the rapid rise of Southeast Asia's digital economy, having access to accurate and cost-effective mapping data is critical to efficient operations especially in the e-commerce, transportation, and logistics sectors. The integration of GrabMaps into Amazon Location Service now provides hyper-localized and up-to-date mapping data across Southeast Asia for AWS customers and their end users," said Conor McNamara, AWS ASEAN managing director, in a statement.
GrabMaps was initially an enterprise service that was meant for in-house use.  However, the unit has grown to power Grab's app services across the region through community-based mapping.
Overall, GrabMaps leverages Grab's network of consumers, merchants, driver and delivery partners to extract and refresh mapping data, the company said.  This includes information from millions of orders and roads that includes real-time feeback on road closures and business address changes.  In addition, the company said it has help to add more than 800,000 kilometers of missing roads to the OpenStreetMap.
For its part, Grab operates in 480 cities in eight countries in the Southeast Asia region (Cambodia, Indonesia, Malaysia, Myanmar, the Philippines, Singapore, Thailand and Vietnam).  The Grab app offers access its driver and merchant partners for food or groceries, send packages, hail a ride or taxi and pay for online purchases.  The app also allows access to such services as lending, insurance, wealth management and telemedicine.