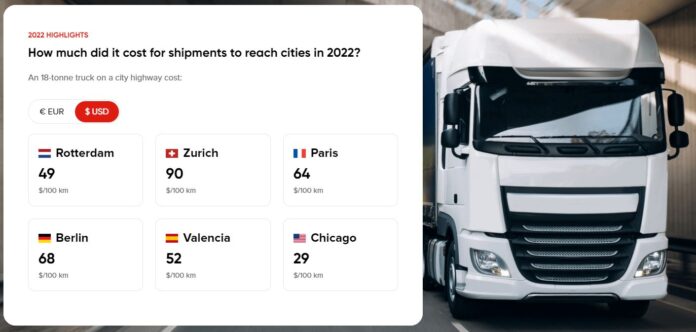 TomTom [TOM2] has released its 12th annual TomTom Traffic Index this week that revealed London's city center was the slowest to drive through in 2022, with an average speed of 11 mph.  The report detailed traffic trends in 389 cities from 56 countries.
The company says that traffic has increased 60 percent in the 389 cities monitored since 2021.  The report also tested not only the driving time, but the money spent in transit and environmental impact per driven mile.
The report said that despite inflation spiking around the globe and the Russian invasion of Ukraine, driving was still the major mode of transport in most cities.  "With congestion, fuel consumption increased as well. Consequence: drivers around the world spent 27 percent more on average to fill up their petrol tanks than in 2021, while those driving diesel cars shelled out 48 percent more in 2022 than the year before," the report said.  "With fuel prices hitting the roof, Hong Kong became the costliest city to drive in, with more than $1000 spent by a driver commuting every day at rush hour."
TomTom tracked the traffic in 80 U.S. cities, saying that New York saw an average travel time of more than 23 minutes per six-mile drive.  Washington, D.C. and San Francisco had travel times of more than 19 minutes.  The fastest U.S. travel time was in Knoxville, Tenn.
Contact:  TomTom, www.tomtom.com/Traffic-Index.