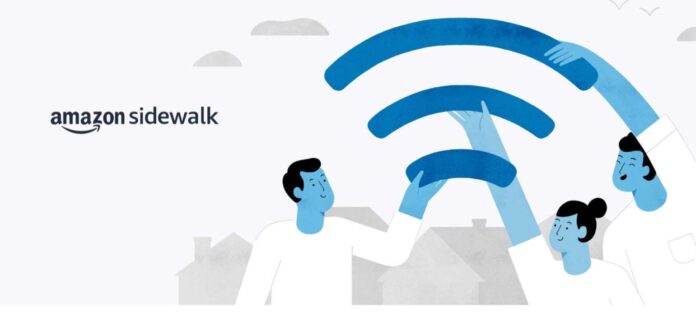 Opens opportunities for developers of IoT tracking and monitoring
Amazon AMZN 0.42%↑ announced this week that it is opening its Sidewalk LoRa-based low-power wide-area (LPWA) network to IoT developers.  Sidewalk, which covers more than 90 percent of the U.S. population, not only links smart home devices, but features IoT tracking and monitoring.
Through AWS IoT Core for Amazon Sidewalk, companies can accelerate the cloud onboarding process for Sidewalk-enabled devices and access more than 200 AWS services and capabilities.  In addition, software development kits that support Sidewalk technology are distributed through Nordic Semiconductor, Silicon Labs, Texas Instruments TXN 0.00, and module vendor Quectel.
Besides smart cities and infrastructure, Amazon said a major Sidewalk application will be asset tracking and management.  With AWS IoT Core for Amazon Sidewalk, companies can track assets, such as equipment, goods, machinery, or vehicles, monitor their performance and communicate notifications, the company said.
In other AWS news, Navenio has been selected to participate in the AWS Healthcare Accelerator, which is for scaleup companies to address challenges in the healthcare workforce.  Navenio's Real Time Location Systems allow hospitals to find assets, reduce patient waiting times and track assets globally, the company said.
KORE to Acquire Twilio's IoT Business Unit
In other IoT news, KORE Group Holdings KORE -4.44%↓ has signed an agreement to acquire Twilio's TWLO -0.36%↓ IoT business unit.  Twilio will receive 10 million shares of KORE stock, which will represent 11.5 percent of KORE's issued and outstanding shares, the company said.
The two companies will combine eSIM technologies—KORE's OmniSIM and Twilio's Super SIM.  One of Twilio's big markets is fleet tracking.  The company says operators can track their fleets across more than 180 companies using one SIM on an API-powered platform.