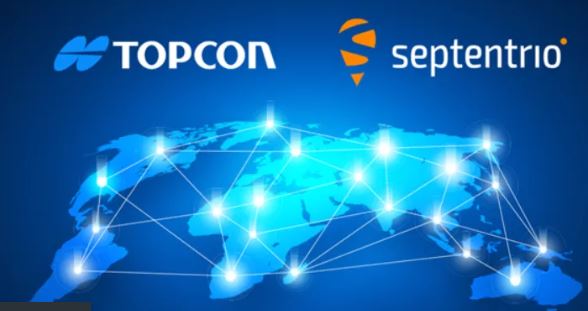 Geotab and Deloitte Partner
Geotab has partnered with Deloitte to offer its fleet management solutions, consultation and integration services to Deloitte's customers.  Deloitte's Fleet Center of Excellence (Fleet COE) supports public sector and private sector clients in what the company says is all aspects of fleet management.  The Fleet COE supports more than 120,000 fleet assets including non-tactical vehicles, law enforcement fleets, last mile delivery, and on-road medium and heavy-duty vehicles, the company said.
Contact:  Geotab, www.geotab.com.
Radar Announces Availability of Fraud Detection and Geo-Compliance Solution
Radar has unveiled its fraud detection and geo-compliance solution.  Radar detects location spoofing, including GPS spoofing, proxy and VPN usage, device tampering, screen sharing and more.
Radar's customers include DICK's Sporting Goods, T-Mobile, Panera, and Zillow, processing more than 100 billion API calls per year from 100 million devices, the company said.  With this release, Radar offers a cost-effective and developer-friendly geolocation solution for the gaming industry, and a much-needed alternative to GeoComply, which gaming companies use for user geofencing, the company said.
Contact:  Kristen Hoff, for Radar, (978) 407-9283, 366275@email4pr.com, www.radar.com.
Topcon Joins Septentrio's Agnostic Corrections Partner Program
Septentrio has announced that Topcon Positioning Systems is joining their Agnostic Corrections Partner Program.  The program, launched earlier this year, enables the use of Septentrio receivers with high-accuracy services for integrators.
In this case, Topcon's Topnet Live is a GNSS corrections service that delivers centimeter-level RTK corrections data, the company said.  Septentrio's collaboration with Topcon broadens the range of choices that integrators now have, the company said.
Contact:  Septentrio, www.spetentrio.com.
Simac, Sensolus and Quuppa Partner
Simac Professional Services, Sensolus and Quuppa have partnered for indoor and outdoor tracking solutions.  Sensolus' offers its Ground Support Equipment outdoor tracking solution for airlines, ground handlers and airports'
The dual Quuppa and Simac solution is combined with Sensolus trackers to allow seamless indoor and outdoor asset tracking, the companies say.
Contact:  Sari Arjamo-Tuominen, Quuppa, sari.arjamo-tuominen@quuppa.com, www.quuppa.com.
Airbiquity and Tessolve Partner
Airbiquity has partnered with Tessolve for a integrated software management platform and LOGmatic data logging with Tessolve's TERA family of devices for integration into vehicles.  Airbiquity's OTAmatic software management automates software update campaigns, the company said.  Tessolve's TERA is an application gateway based on the S32G274A SMARC SoC targeted for vehicle networking and industrial applications.
Contact:  Scott Frank, Airbiquity, airbiquity@finnpartners.com.
Topcon Rolls Out LN-50 3D Laser
Topcon Positioning Systems has launched the LN-50 3D laser, part of the LN layout navigator family of instruments.  The LN-50 has a 164-foot range as compared to the longer-range, full-featured LN-150 that continues to be a mainstay of the Topcon layout portfolio, the company said.
The LN-50 is designed for homebuilders, mechanical, electrical, plumbing (MEP) trades, concrete contractors and others.  The LN-50 is initially available through specialized dealers in the Americas and European sales channels, the company said.
Contact:  Staci Fitzgerald, Topcon Positioning Systems, (925) 245-8610, corpcomm@topcon.com, www.topconpositioning.com.
---
Create a FREE ManyMe Account.
---
Trimble Technology Lab Opens at Virginia Tech
Virginia Tech and Trimble TRMB 0.00%↑ this week opened the Trimble Technology Lab at Virginia Tech's Blacksburg campus.  The lab includes a range of Trimble's geospatial and construction solutions such as the Trimble XR10 HoloLens hardhat, robotic total stations, 3D scanners and GNSS systems, the company said.
In other company news, Trimble's path planning technology was  a Merit Silver Award winner in Enterprise Technology Innovation.  Merit Awards are part of an independent awards program that recognize global industries and markets.
Contact:  Trimble, www.trimble.com.
EtherWhere Introduces GNSS Receiver for Precise Timing Applications
EtherWhere Corporation has launched the URSA-1 GNSS receiver for timing applications. The URSA-1 chip offers signal processing implementation and algorithms to achieve low power and low jitter for such applications as 5G bases stations and Precision Time Protocol (PTP) for data center networks, the company said. EtherWhere's silicon supports all four constellations of GPS, Galileo, Glonass and BeiDou.  The URSA-1 features an embedded processor running proprietary algorithms and firmware, DSP accelerators for acquisition and tracking engine, low power RF frontend and an LNA, the company said.
Contact:  Jimmé Peters, etherWhere, jimme@24-7consulting.com, www.etherwhere.com.
ORBCOMM's Launches Smart Dashcam
ORBCOMM has launched a smart dashcam for service fleets to improve their safety, visibility and efficiency with a road and driver-facing camera that captures high-definition video with night vision. ORBCOMM's FM 6510 camera solution helps protect drivers, vehicles for a variety of industries such as home services, oil & gas, commercial maintenance, and construction, the company said.
Fleets can also use location data and geofencing to optimize routing and monitor arrival, departure and dwell times to enhance customer service, improve operations and expose unauthorized usage of service vehicles, the company said.
Contact:  Lina Paerez, (613) 875-1485, paerez.lina@orbcomm.com.
Advanced Navigation Opens Robotics Facility
Advanced Navigation has unveiled a new high-tech robotics facility for autonomous systems based at UTS Tech Lab in Botany, New South Wales (NSW), Australia.  The facility will scale up the manufacturing of Advanced Navigation's AI navigation systems for GPS-denied environments, including its digital fiber-optic gyroscope (DFOG) technology, Boreas.
Advanced Navigation is one of four companies in the world with the capability to manufacture strategic grade fiber-optic gyroscopes, the company said.  This technology empowers navigation for marine vessels, space missions, aerospace, defense, autonomous vehicles and flying taxis.
Contact:  Advanced Navigation, www.advancednavigation.com.
Firstech Launches DroneMobile XD Dash Cam
Firstech has launched its DroneMobile XC Dash Cam, which integrates with compatible remote start and security systems.  DroneMobile XC can be installed as a 2K QHD standalone dash cam with GPS tracking and LTE connectivity
Contact:  Steve Smith, for Firstech, (425) 753-1653, ssmith@voxuspr.com, www.dronemobile.com.
---
Chat with your enterprise databases using secure generative AI and empower business users in your team to do their own data analyses in seconds.
---
People
Jobs
Partner Account Manager (Remote). Geotab.
Product Marketing Manager. Trimble.
General Manager, Space. Space Specialists.
Content Marketing Writer. DroneDeploy.
---
Click HERE to Join our growing Location Business News LinkedIn Group!