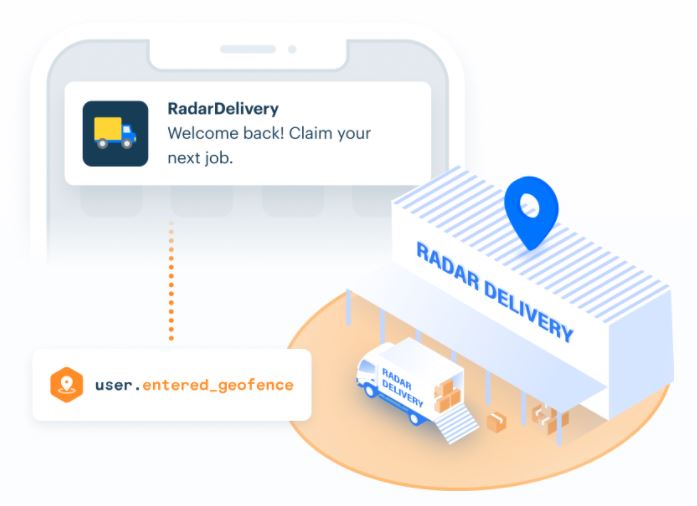 Brings the company's total funding to $85.5 million
New York-based geofencing startup Radar has raised $55 million in Series C funding with a $365 million valuation. The round, led by Insight Partners and other investors, brings the company's total funding to $85.5 million.
Radar integrates location technology into the mobile apps of such companies as Panera, American Eagle Outfitters and T-Mobile.  In addition, the company offers location services to startups Afterpay and Sleeper.
The worldwide pandemic made 2020 a rough year for Radar.  "In 2020, we faced some serious headwinds. As a geofencing platform, we power use cases related to people moving around the world," said Nick Patrick, co-founder and CEO, in a company blog.  "And in early 2020, as COVID-19 and lockdowns spread, people stopped moving around the world. Our customers were hurting, and we were hurting, too."
However, he said the company, founded in 2016 by several early former Foursquare employees, came out strong in 2021, with 10,000 developers signed up to build location-based products.  In addition, Radar's enterprise customer base doubled, including customers in fleet tracking, delivery, gaming and healthcare.
The company said the new capital will be used to scale the company's key verticals:  retail, quick-service restaurants, logistics, travel, hospitality and entertainment.
"There's never been a better time and a bigger need to build location infrastructure," Patrick said. "The pandemic accelerated adoption of location services in emerging use cases, like curbside pickup, delivery, and contactless check-in and payments, all of which require location awareness to succeed."
Over the last year, Radar has introduced new product features to include Trips for curbside pickup and delivery tracking; Beacons for Bluetooth beacon detection; and a redesigned dashboard and developer documentation.