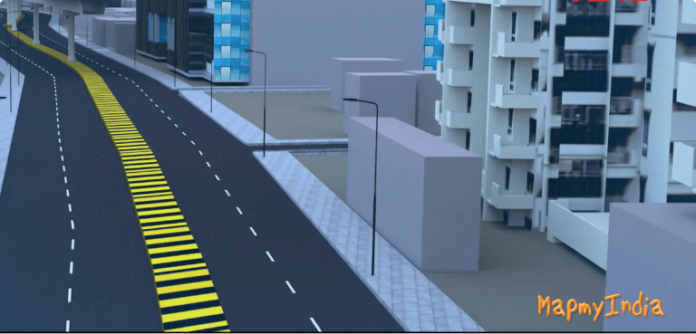 MapmyIndia Offers 4D Digital Maps (Image: MapmyIndia)
MapmyIndia has filed papers with India's domestic market regulator for an initial public offering.  Investors Qualcomm [QCOM] and Zenrin Co. will offer as many as 7.5 million shares, according to published reports.
While the company didn't reveal the IPO's value, Reuters reported that the offering could be worth $137.1 million to $164.56 million.
New Delhi-based MapmyIndia, which is also known as CE Info Systems, also powers Apple maps in India, as well as the navigation systems in MG Motor and BMW cars.  India recently relaxed restrictions on mapping to allow firms to collect, generate and store geo-spatial data.
Founded in 1992, making it one of the older mapping companies outside of HERE, TomTom and Zenrin, MapmyIndia also includes Honda, Toyota Ola, PhonePe, Yulu among its customers.