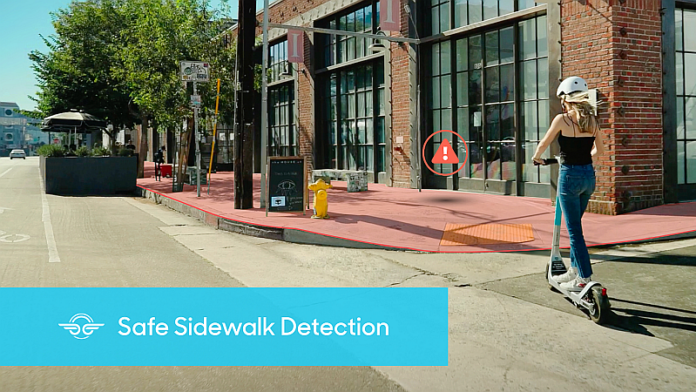 Bird has rolled out its Smart Sidewalk Protection technology, along with partner u-blox [UBXN], which will be integrated into the company's electric vehicles.  Smart Sidewalk Protection will combine u-blox's ZED-F9R high precision dead reckoning module with centimeter-level sidewalk mapping and Bird's suite of onboard vehicle sensors.
Thalwil, Switzerland-based u-blox contends that more cities, which are attempting to integrate micromobility into their climate action plans, are seeking technology that prevents sidewalk and footpath riding.
"Having GNSS on scooters is not new.  It allows [companies] to track and manage their fleets," said Alex Ngi, Product Manager Positioning at u-blox.  "However, we are seeing evolving city-to-city regulations worldwide that require precise positioning."
As opposed to traditional GPS with cloud-based maps that can take more than 15 seconds to respond, Bird's Smart Sidewalk Protection can bring a vehicle that has entered onto a sidewalk to a safe stop, the company said.
"After three years of building, testing, and piloting a range of technologies including but not limited to on board cameras, GPS tracking, ultra-wideband, and beacons, we found that each was insufficient with regard to accuracy, precision, immediacy, or scalability," said Scott Rushforth, Bird's chief vehicle officer, in a statement.
Bird, which is combining its business with Switchback II Corp. [SWBK] and has shared mobility fleets in 300 cities worldwide, said its sidewalk detection technology is being tested in Milwaukee and San Diego, and is expected to be piloted in Madrid in early 2022.
Contact:  Natacha Seitz, u-blox, 41 76 436 0788 natacha.seitz@u-blox.com.