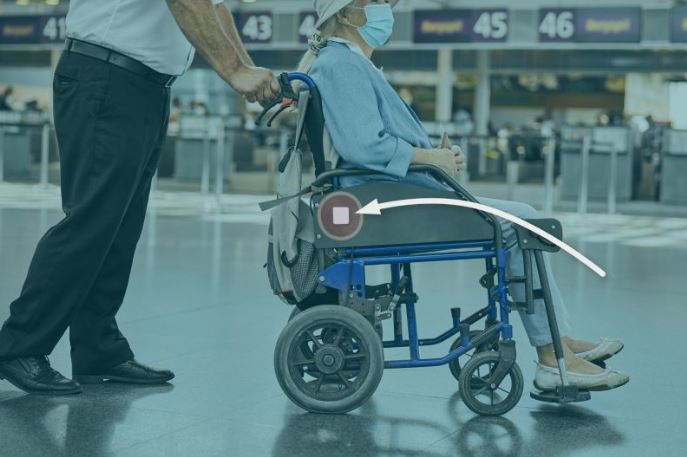 InDrive and MapUp Expand Partnership
Ride-hailing service inDrive and Silicon Valley startup MapUp have expanded their partnership into the U.S. market.   MapUp recently installed its toll intelligence service TollGuru in Australia, while inDrive rolled out its first U.S. service in South Florida.  By leveraging MapUp's TollGuru Toll API, inDrive provides South Florida drivers and riders with a transparent view of how toll charges factor into the total cost of every ride, the company said.
Contact:  Jamie Hyman, for inDrive, indrive@snowhilladvisors.com, www.indrive.com.
U-blox Rolls Out U-Safe for Autonomous Vehicles
Thalwil, Switzerland-based u-blox [UBXN] has introduced u-safe, a safety solution for vehicle positioning, designed to accelerate the adoption of autonomous vehicles.  The product offers Tier 1 suppliers and OEMs an advanced driver automated and assistance systems (ADAS) positioning solution.
Typical use cases include ADAS Level 3 and above applications.  The company said it aims to take GNSS localization to a new level by integrating u-safe into ADAS and autonomous driving stacks.  The product features the A9 ASIL-B chipset and module, PointSafe.
Contact: Natacha Seitz, u-blox, 41 76 436 0788, natacha.seitz@u-blox.com, www.u-blox.com
Flexcar Partners With OCTO Telematics
OCTO Telematics has partnered with Flexcar in a deal that adds OCTO's connected vehicle capabilities to Flexcar's fleet across the United States.  Some of the features OCTO will provide are a smartphone application to enable drivers to lock and unlock a vehicle, real-time diagnostics and crash detection/notification, the company said.
Contact:  Adriana Zambon, OCTO Telematics, 39 339 399 56 40, adriana.zambon@octotelematics.com, www.octotelematics.com.
Septentrio Partners With SparkFun
Septentrio has partnered with SparkFun Electronics to offer a product that embeds Septentrio's mosaic-X5 receiver module.  The mosaic module is a compact GNSS receiver featuring tri-band positioning.
The module has built-in technology that allows it to be highly resilient to signal interference including jamming and spoofing, the company said.  The new SparkFun breakout board enables users to log data as well as control and monitor a receiver via web interface, the company said.
Contact:  Septentrio, www.septentrio.com.
Luminar passes Volvo series production test
Luminar Technologies LAZR -1.70%↓ has passed its first Run at Rate production test for Volvo Cars at a manufacturing facility in Monterrey, Mexico. The successful completion of Run at Rate is a requirement for automakers in advance of start of production—and the precursor to the launch of the Volvo EX90 featuring Luminar as standard on every vehicle, the company said.  Earlier this month, Volvo completed the first installation of Luminar's lidar onto a Volvo EX90 manufactured at their Charleston plant.
Contact:  Milin Mehta, Luminar,  press@luminartech.com, www.luminartech.com.
Sensative and Combain Partner
Sensative and Combain have partnered to offer a indoor/outdoor geolocation solution that leverages AI algorithms and deep learning techniques.  Combain uses AI to train an artificial neural network using ground-truth geolocations, Wi-Fi and Bluetooth MAC addresses and signal strength, the company said. The new indoor geolocation service complements Sensative's LoRaWAN devices' GPS/Beidou functionality, the company said.
In other company news, Quuppa has partnered with Sensolus for indoor positioning and insights.  Sensolous, 250,000 connected assets in the field, concentrates on the industrial manufacturing, transport & logistics, and waste management industries.
Contact:  Sensative, www.sensative.com.
VectorNav Technologies Announce Two INS Featuring Enhanced GNSS Receivers
VectorNav Technologies has launched the VN-210-S and VN-310-S, to expand the company's tactical series of GNSS-aided Inertial Navigation Systems (INS).  The VN-210-S GNSS/INS combines VectorNav's tactical-grade IMU comprised of a 3-axis gyroscope, accelerometer, and magnetometer with an all-new triple-frequency GNSS receiver, the company said.
The VN-310-S Dual GNSS/INS leverages VectorNav's tactical-grade IMU and integrates two 448-channel GNSS receivers to enable GNSS-compassing for accurate heading estimations in stationary and low-dynamic operations, the company said.
Contact:  VectorNav, www.vectornav.com.
Trimble Launches New IonoGuard Technology
Trimble TRMB 0.16%↑ has launched IonoGuard to mitigate ionospheric disruptions in positioning and navigation by minimizing performance impacts caused by scintillation or signal noise, the company said.  Available as a downloadable firmware update for Trimble GNSS receivers using the company's ProPoint GNSS positioning engine, IonoGuard provides positioning performance in challenging environments, the company said.  This will minimize the probability of a complete loss of GNSS signals and improve the quality of the signals' accuracy and integrity, the company said.
Contact:  Eric Harris, Trimble, (408) 481-7808, eric_harris@trimble.com, www.trimble.com
Maxtena Rolls Out GNSS Antenna
Maxtena has launched its M10HCT-TNC antenna that offers GNSS reception covering all L1/L2/L5 GPS, Galileo, Glonass, and Beidou bands, including L-Band correction.  The antenna is designed to meet MIL-STD-810 requirements, the company said.
The antenna offers axial ratio, ensuring multi-path error is mitigated, the company said.
Contact:   Loubna Benchekroun, loubna.benchekroun@maxtena.com, www.maxtena.com.
---
Create a FREE ManyMe Account.
---
OptiTrack Introduces Motive 3.1 Software
OptiTrack has released Motive 3.1, a version of its OptiTrack motion capture cameras, as well as Cinepuck video camera tracking tool.  The updated solution's sensor fusion process combines marker and inertial measurement unit (IMU) tracking, the company said.  It is robust against difficult tracking solutions as it supports full 6 Degrees of Freedom tracking with only a single marker data, the company said.
Contact:  Kim Brown, OptiTrack, (503) 850-2454, pr@optitrack.com, www.optitrack.com.
Smart Eye's AIS wins 2023 AutoTech Breakthrough Award
Smart Eye has announced that its AIS driver monitoring system for fleets has been named the "Fleet Management Solution of the Year" in the 2023 AutoTech Breakthrough Awards program.  Smart Eye's AIS, a hardware and software DMS, is designed for fleet aftermarket installation.
The system consists of a standalone camera unit and an Electronic Control Unit (ECU) with wireless connectivity, integrating with fleet management systems, the company said.  In September 2023, Smart Eye announced the integration of AIS with Geotab's fleet management platform, making AIS available on the Geotab Marketplace.
Contact:  Gabi Zijderveld, Smart Eye, gabi.zijderveld@smarteye.ai, www.smarteye.se/investors.
Carbyne's AI-Powered Tech Enhances 9-1-1 Emergency Response
Carbyne has announced that Provo, Utah-based Metro Emergency Communications is using its Carbyne Universe platform, which is a 911 call management solution.  The platform allows call takers to receive precise location data, see live video, chat via text and gather other valuable information from emergency callers, the company said.  Carbyne enables public safety agencies to have better situational awareness and quickly and accurately assess and respond to incidents, the company said.
Contact:  Carbyne, www.carbyne.com
OGC and IDSA Sign MOU
The Open Geospatial Consortium (OGC) and the International Data Spaces Association (IDSA) have signed a Memorandum of Understanding (MOU).  The MOU outlines who the entities will work together to create and develop standards for data spaces, OGC said.  The goal is to ensure sovereign, interoperable and trusted data sharing, the consortium said.
Contact:  OGC, info@ogc.org.
Samsara Recognised as an Approved Supplier on New Public Sector Framework
Samsara IOT -3.17%↓ has been named an approved supplier on the New Kent County Council Telematics and Associated Services framework agreement.  The new framework is free for all United Kingdom local government authorities, the NHS and NHS trusts, central government departments, housing associations, third sector organisations and publicly owned private companies.
Contact:  Samuel Hall, Samsara, sam.hall@samsara.com, www.samsara.com/uk.
---
Chat with your enterprise databases using secure generative AI and empower business users in your team to do their own data analyses in seconds.
---
People
Jobs
EMEA HR Operations Manager. HERE Technologies.
Public Relations Program Manager. Trimble.
Regional Sales Director. Telit Cinterion.
Staff DevOps Developer. Mappedin.
Internships. Hexagon.
---
Click HERE to Join our growing Location Business News LinkedIn Group!