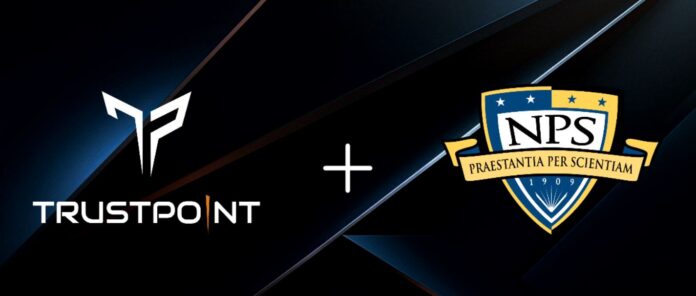 TrustPoint Announces CRADA With Naval Postgraduate School
TrustPoint and the Naval Postgraduate School (NPS) have announced a Cooperative Research and Development Agreement (CRADA) focused on next-generation Positioning, Navigation and Timing (PNT) technologies for U.S. Navy and U.S. Defense Department applications.  NPS faculty and students, along with TrustPoint engineers, will conduct research on high-stability timekeeping, satellite architectures, signal processing, and associated technologies, the company said.
Both entities will "synthesize defense-specific modifications of new commercial GNSS capabilities required for military applications and operations," the company said.  TrustPoint will provide GNSS software, firmware, and reference designs to NPS for experimentation, assessment, and evaluation.
Contact:  Burcu Erkmen, TrustPoint, media@trustpointgps.com, www.trustpointgps.com
Telit Cinterion and Nestlé Brazil Partner
Telit Cinterion has completed a proof-of-concept trial of private 5G for factory automation. Conducted in partnership with Nestlé Brazil, the trial focused on how Nestlé could use 5G to connect autonomous manufacturing robots and automated guided vehicles at their plants like the one in Caçapava, Brazil.  The trial used the Telit Cinterion 5G FT980-WW evaluation kit, which features the FN980 module.
Contact:  Telit Cinterion, www.telit.com/modules-overview/cellular-5g.
Polestar Selects Mobileye to Bring Autonomous Technology to New Car
Polestar PSNY 0.00%↑ and Mobileye MBLY -0.09%↓ have partnered to bring autonomous technology to Polestar 4— with potential for other vehicles–using the Mobileye Chauffeur AV platform that will be manufactured and integrated by ECARX.  Polestar 4, which is available in China and globally in 2024, features the Mobileye SuperVision-based advanced driver assistance system.
Chauffeur will offer hands-off and eyes-off, point-to-point autonomous driving on highways, as well as eyes-on automated driving for other environments, in identified operational design domains, the companies say.  Both SuperVision and Chauffeur feature Mobileye's EyeQ systems-on-chip, RSS-based driving policy, 360-degree surround camera system, and REM-powered Mobileye Roadbook map.
Contact:  Justin Hyde, Mobileye, (202) 656-6749, justin.hyde@mobileye.com, www.mobileye.com.
Precisely Joins the Overture Maps Foundation
Precisely has joined the Overture Maps Foundation.  As a contributing member, Precisely will provide location intelligence and data enrichment expertise to simplify interoperability between different datasets, the company said.  Precisely will provide its location intelligence and data enrichment experience to the foundation's Global Entity Reference System (GERS).
Contact:  Emma Forrest, Precisely, press@precisely.com, www.precisely.com.
Hyundai Mobis and Autotalks Collaborate on V2X Technology
Hyundai Mobis has rolled out its MTCU (Multi-functional Telematics Control Unit) connectivity modules.  The modules support V2X services by offering applications that alert drivers in dangerous, non-line-of-sight situations, to avert a possible collision with a vehicle or bicycle at an intersection, the company said.  Hyundai Mobis selected Autotalks' 3rd generation chipset to power its next-generation connectivity module solution, MTCU Gen2.
Contact:  Jihyun Han, jihyun.han@mobis.co.kr, www.mobis.co.kr.
Ecopia AI and Nearmap Partner
Ecopia and Nearmap have partnered to create 3D mapping products across more than 1,800 urban areas in North America.  The deal calls for Ecopia's AI-based mapping systems to extract map data across 1 million unique square kilometers from Nearmap stereo and oblique imagery.  Some 3D vector mapping data created include advanced 3D buildings, transportation networks and advanced road features, surfaces and sub-classifications of roads and detailed land cover such as vegetation and individual trees.
Contact:  Taylor Cenicola, Nearmap, taylor.cenicola@nearmap.com, www.nearmap.com. 
---
Create a FREE ManyMe Account.
---
Azuga Launches Telematics-Driven Collision Reconstruction Solution
Azuga has rolled out its Collision Reconstruction solution, a telematics-integrated accident analysis tool. The solution, which took seven years to develop, provides real-time insights, GPS positioning, per-collision route analytics, synchronized video playback and others.
Contact:  Tami Strand, Azuga, (408) 430-5777 ext. 1234, tamistrand@azuga.com, www.azuga.com.
Parkopedia and JustPark Partner in UK
Parkopedia has partnered with JustPark to host the former's available parking locations, allowing customers to book and pay for on-street and off-street parking through their vehicles.  The integration allows Parkopedia to build its footprint of pre-bookable parking in the United Kingdom, while giving JustPark exposure to millions of Parkopedia users, the company said.
JustPark's locations are a combination of commercial parking operations, such as public on-street, multi-story commercial car parks, shopping center and hotel car parks and less traditional, community parking spaces, the company said.  Parkopedia's connected car drivers will be able to pre-book JustPark's reservable locations and pay on-demand for on-street parking at selected locations through their navigation system.
Contact: Adam Calland, Parkopedia, 44 (0)7838 219129, adam.calland@parkopedia.com, www.parkopedia.com.
SCE Energy Deploys Tigo Fleet Manager
Tigo Energy TYGO -8.64%↓ has announced that SCE Energy Solutions has deployed its Tigo Fleet Manager, an extension to the Tigo Energy Intelligence (EI) platform.  SCE uses the EI Fleet Manager to monitor system performance and manage operations and maintenance across the more than 20,000 solar modules deployed in its fleet of customer systems, the company said.
Contact:  Cait Caviness, for Tigo, tigoenergy@technica.inc.
GPS Tracker Launched on Kickstarter
Seeed Studio has launched its card-size tracker SenseCAP T1000 on Kickstarter. The tracker works indoors and outdoors and costs $28, with a Kickstarter discount.
SenseCAP T1000 is a compact card-size LoRaWAN tracker that uses GNSS/Wi-Fi/Bluetooth for global location tracking, the company said.  It features self-geo-adaptive capabilities, local data storage and battery life for months, the company said.
Contact:  Lily Li, Seeed Studio, 86 13590636871, 364110@email4pr.com, www.seeedstudio.com.
---
Compliantly hire anyone, anywhere, in 5 minutes with Deel
Deel is your one-stop shop for hiring, paying, and managing your remote team. We stay on top of local labor laws across the world to ensure compliance and mitigate risk so that you don't have to.
---
People
Jobs
R&D Project Manager. Advanced Navigation.
Product Manager. MapsPeople.
ITS Transportation Programs Specialist. ITS America.
ITS Policy Engagement Specialist. ITS America.
ITS Policy Analyst. ITS America.
---
Your partner in global employment
Over 1000 companies are hiring, paying, and taking care of their team members all over the world with Oyster's all-in-one global employment platform.
---
Click HERE to Join our growing Location Business News LinkedIn Group!