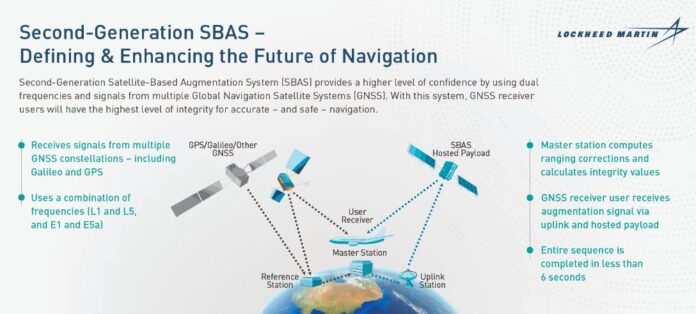 The government of Australia has awarded Lockheed Martin LMT 0.22%↑ a $1.18 billion contract to establish the Southern Positioning Augmentation Network (SouthPAN). The system, expected to be fully operational by 2028, will be provided as a service for 19 years with an option to extend, the company said.
The program will use the Lockheed Martin-developed, Second-Generation Satellite-Based Augmentation System (SBAS), which will broadcast on two frequencies to augment signals from GNSS, GPS and the European Union's Galileo system.
Lockheed Martin's Second-Generation SBAS broadcasts augmentation messages for Dual Frequencies from Multiple Constellations (DFMC), the company said.  It uses both the L1 and L5 frequencies from the GPS constellation and the E1 and E5a frequencies from the Galileo constellation.
Lockheed Martin said its programs support nearly 4,000 Australian jobs in advanced manufacturing and technology industries. "This contract will grow that footprint with additional jobs in at least four states," the company said.