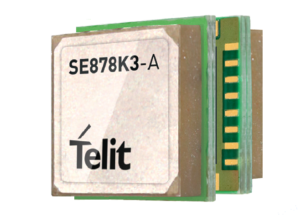 Telit rolled out its SE878Kx-A series of GPS and GNSS integrated antenna receiver modules for location-based IoT consumer and business applications, the company said.
The module, announced at the Sensors Expo in San Jose, is compatible with GPS, GLONASS, Beidou and Galileo.  The modules supports dual internal-external antennas to ensure connectivity when one is broken or compromised, the company said.
Some applications include integration into alarms, stolen cars, high-end asset tracking, telematics, fleet management, road tolling and in-vehicle navigation systems, the company said.