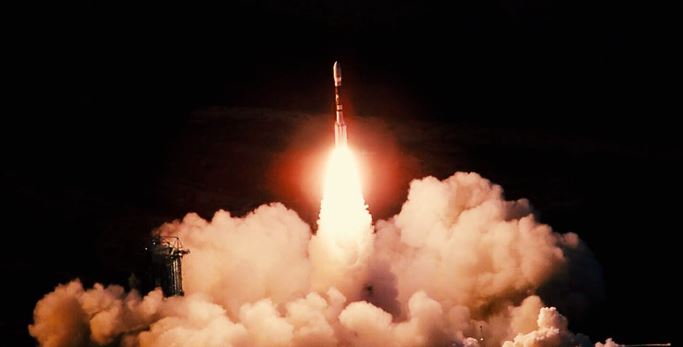 Location Business News at CES
Location Business News will be onsite at CES in Las Vegas from Jan. 3 to Jan. 7, 2023. Interview requests are filling up. Contact Kevin Dennehy at kdennehy@driverlessreport.com to schedule an interview/product demonstration.
Oriient Partners With Google, Gains Marketplace Entry
Oriient, which offers the indoorGPS software, is now on the Google Cloud Marketplace.  Through its partnership with Google GOOG -0.90%↓, businesses on Google Cloud now have access to indoorGPS using the same procurement and consolidated billing.
Oriient uses smartphone sensors to deliver in-store location to within 3 feet, or 1 meter, the company said.  Features include indoor navigation, proximity messaging and location-based insights on shopper's journeys.
Contact:  Amy Kenigsberg, for Oriient, (913) 440-4072, amy@k2-gc.com, www.oriient.me.
Spirent Launches SimORBIT For LEO Satellite Applications
Spirent Communications [SPT] has announced the availability of SimORBIT software for low Earth orbit (LEO) satellite simulation.  Created with SpacePNT, Spirent SimORBIT enables developers to calculate LEO orbits more precisely and realistically for GNSS/PNT testing, the company said.
"Until now, PNT testing on LEO applications has been limited due to the lack of an integrated solution that could offer realistic LEO orbital data together with GNSS simulation capabilities," explained Adam Price, Spirent's vice president of PNT Simulation, in a statement.
Contact:  Janet Peng, Spirent Communications, 86 (10) 823 30055, ext. 160, janet.peng@spirent.com, www.spirent.com.
PreAct Technologies Rolls Out Flash Lidar
PreAct Technologies has launched its T30P Flash Lidar.  PreAct says T30P is the industry's first software-definable Flash Lidar for a vehicle's ADAS system that  provides revenue opportunities for automakers.
The unit is available through Digi-Key Electronics, Argo in Japan, or directly through PreAct.  The company is exhibiting at CES in LVCC West Hall, Booth 4677.
Contact:  PreAct Technologies, www.preact-tech.com.
Mapbox Announces New Location Platform Updates
Mapbox has announced new location platform updates that allow new location-aware applications.  These include the Matrix API that delivers improved up-to-date routes and ETAs to enable advanced functionality on fleet optimization and cost savings.  Other features include Navigation SDK with Drop-in UI, Navigation SDK Copilot that provides fleet companies insight into route performance and Maps Internationalization that improvise user experience while saving hours and days of backend coding, the company said.
Contact:  Mapbox,  www.mapbox.com.
Russia Launches Last GLONASS-M Satellite
A Soyuz rocket launched a GLONASS-M satellite from the Plesetsk Cosmodrome on Nov. 28.  The spacecraft, designated Cosmos 2564, according to Roscosmos, Russia's space agency.  The last GLONASS launch was in October.
The satellite is the 61st and final spacecraft in the GLONASS-M line, which was first launched in 2003, according to published reports.  It will operate 12,000 miles above the Earth.  Russia will be launching the newer GLONASS-K, first launched in 2011, in the future.  However, reports indicate that production of these newer satellites have been delayed due to sanctions stemming from the Ukraine invasion.
INRIX Launches Alternative Dataset to Identify Trading Opportunities
INRIX has announced INRIX Trips Plus, a "tickerized" geolocation alternative dataset to help investment managers evaluate performance and identify trading opportunities, the company said.  Trips Plus is a dataset that combines anonymous and aggregated connected vehicle (passenger and commercial) and mobile device data, with U.S. points of interest (POI) information including parking lots and building footprints from SafeGraph.  By analyzing travel habits to and from POIs – like theme parks, restaurants, hotels, and manufacturing facilities – investment managers can gain valuable insights for investment decisions, the company said.
Contact:  INRIX, www.inrix.com.
---
News Without Motives.
1440 is the daily newsletter helping 2M+ Americans stay informed—it's news without motives, edited to be unbiased as humanly possible. The team at 1440 scours over 100+ sources so you don't have to. Culture, science, sports, politics, business, and everything in between – in a five-minute read each morning, 100% free.
---
Parkopedia Powers BMW Parking, Partners With Desay SV
Parkopedia's new service will be installed in all vehicles with BMW Operating System 7 and 8 to enable drivers pay for parking in Germany and Austria, with plans for further expansion to other European countries in 2023.
In other company news, Parkopedia has partnered with Desay SV to provide parking services, including payments, to Chinese automakers and their drivers.  Parkopedia collects parking payment QR codes for each location and embeds these into the vehicle's infotainment system to be displayed to the driver in the correct location or zone, the company said.
Contact:  Hilary Qian, Parkopedia, 86 15102184863, hilary.qian@parkopedia.com.
GPS Insight Enhances Field Service Management Suite
GPS Insight has made enhancements to its integrated Field Service Management (FSM) suite.  The company, which purchased FMS companies ServiceBridge and FieldAware, says the market will grow 19 percent.  The company also purchased fleet and field services company Certified Tracking Solutions.
The FSM suite is integrated with the GPS Insight fleet management to allow businesses to toggle between fleet and field applications and schedule jobs based on technician working hours, skills and permits, the company said.
Contact:  Bailey Wray, for GPS Insight, (318) 470-5403, bailey.wray@anthonybarnum.com, www.gpsinsight.com.
Skypath Security Partners With Rypplzz
Skypath Security has partnered with Rypplzz to integrate its Mobile Defense Platform in workplace facilities to mitigate workplace threats and hazards.  Rypplzz' spatial computing and geolocation platform enables location-based monitoring in warehouses, construction sites, stadiums, parks and entertainment venues, the company said.
Contact:  Skypath Security, (401) 351-7900, info@skypath.com, www.skypath.com.