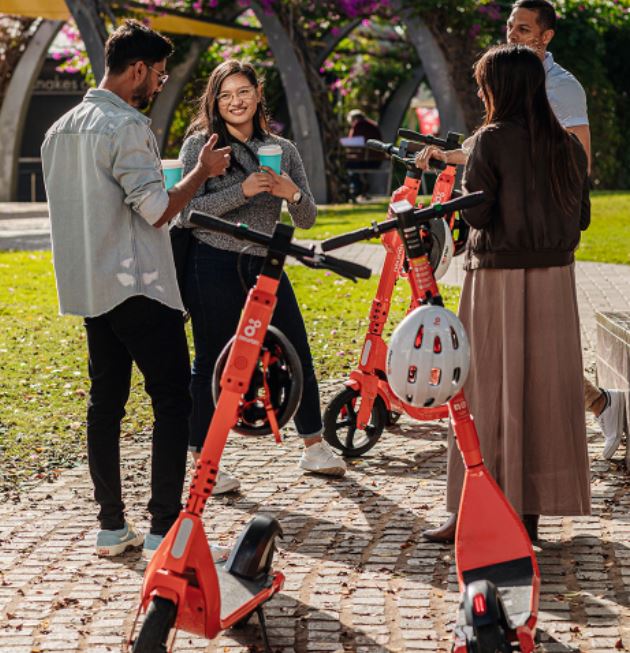 Canada-based Neuron Mobility has raised $43.5 million in Series B funding, bringing the company's total funding to $77.7 million.  The investment round was co-led by global venture firms GSR Ventures and Square Peg, with Singapore's EDBI joining the investment.
In addition to funding proprietary technology, the company says the new investment will accelerate the launch of Neuron's "e-scooter brain" which will be rolled out on their e-scooters in key cities.  The technology includes what Neuron calls High Accuracy Location Technology, or HALT, which can correct GPS variance to locate an e-scooter to within 10 centimeters.  The company says the current industry norm is around 5-10 meters' accuracy.
Neuron, founded in 2016, will also fund a range of smart sensors and its Dangerous Riding Detection system, which will preclude sidewalk riding, aggressive swerving, skidding, tandem riding and curb jumping, the company said.  The company also launched a suite of geofencing to control where and how e-scooters are ridden.
Neuron hopes the new funding will allow it to expand its e-bikes and e-scooters to international markets.  These new markets include cities that are limiting micromobility operators to prioritize "sustainable and responsible" companies, which the company says is part of its strategy.
Contact:  Gwen McGuire, Neuron, gwen.mcguire@neuron.sg, https://rideneuron.com.