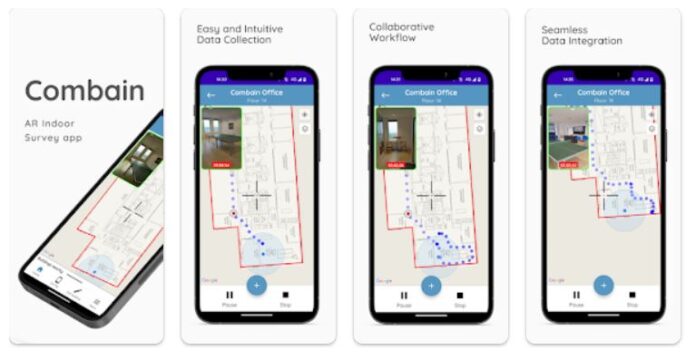 TomTom and Alteryx Launch New Location Intelligence Offering
TomTom (TOM2) has announced an expanded partnership with Alteryx to integrate TomTom's Maps APIs into Alteryx products and location insights packages.  These include the Alteryx Designer and the newly launched Location Intelligence offering on the Alteryx Analytics Cloud Platform.
Alteryx uses TomTom's location data and Maps APIs to incorporate spatial data into its analytics tools, the company said.  Integrated TomTom data amplifies analysis by adding more than 50 layers of cartographic data, such as roads, waterways, parks and more, the company said.
Contact:  TomTom, mediarelations@tomtom.com, www.tomtom.com.
Commsignia and Mitsubishi Electric Partner on V2X Solutions
Commsignia and Mitsubishi Electric Corp. have announced a partnership to deliver Vehicle-to-Everything (V2X) technology that combines Commsignia's V2X solution and Mitsubishi Electric's High-Definition Locator (HDL) technology.  This integration will go into a V2X platform that will support autonomous-driving and advanced-driver-assistance systems (ADAS).  Mitsubishi Electric is mass-producing HDL systems that accurately determine vehicle locations based on proprietary high-precision positioning and mapping data, the company said.
Contact:  Mitsubishi Electric Corp., prd.gnews@nk.mitsubishielectric.co.jp, www.mitsubishielectric.com.
Combain Introduces AI Indoor Positioning Solution and AR Indoor Survey App
Combain has announced the launch of its AI Indoor Positioning solution and an augmented reality (AR) Indoor Survey app.  The Combain AI indoor positioning solution combines advanced machine learning algorithms with sensor fusion technology to provide accurate indoor location information, the company said.
The Combain AR Indoor Survey app leverages augmented reality technology to streamline the collection of training data for the AI indoor positioning system, the company said.
Contact:  Andreas Ekengren, Combain, 46 722 059 680, andreas.ekengren@combain.com, www.combain.com.
Transflo and Assured Telematics Merge
Transflo has announced a merger with fleet management provider Assured Telematics to deliver an end-to-end solution suite and a connected technology ecosystem.  Transflo offers focused mobile and cloud-based technologies that manage more than 208 million mobile communications each year and digitize more than 800 million shipping documents annually, the company said.
ATI offers advanced telematics and analytics solutions, including comprehensive data insight modules for customers ranging from large truckload fleets, government fleets, utility, and construction companies, the company said.
Contact:  Laura Sayers, Transflo, (713) 419-2381, Laura.Sayers@transflo.com, www.transflo.com.
Safran Announces New Version of Skydel Software
Safran Electronics & Defense has announced the newest version of its Skydel software for GNSS simulations.  Skydel version 23.5 can generate a high capacity of signals – with all the constellations and multiple frequencies – from a single workstation, the company said.
The new version offers GPU memory access improvements for GNSS users, experts, manufacturers and those looking for an LEO-capable simulation system, the company said.  Finally, this version provides a new BeiDou signal (B3I), as well as improved support for that constellation, the company said.
Contact:  Charles Jones,  Safran Navigation & Timing,  charles.jones@nav-timing.safrangroup.com, www.safran-group.com.
G+D Acquires MECOMO
Giesecke+Devrient (G+D) has acquired MECOMO AG, a specialist in tracking and tracing solutions.   MECOMO, based in Munich, Germany, is a software systems house that provides end-to-end telematics solutions for industrial and logistics enterprises.
Through the acquisition of MECOMO, G+D becomes an IoT solution provider with a portfolio for customers in the transportation and logistics sector, the company said. Financial details were not disclosed.
Contact:  Christoph Lang, Giesecke+Devrient, 49 89 4119-2164, christoph.lang@gi-de.com.
Ouster Expands Supply Agreements With May Mobility
Ouster OUST -4.98%↓ has expanded its supply agreements with May Mobility to provide lidar sensors for May Mobility's autonomous vehicles.  These expansions include a commitment for a combined purchase of more than one thousand Ouster OS1 and Alpha Prime VLS-128 sensors through 2024.
Ouster has shipped hundreds of sensors to May Mobility for its commercial programs, the  company said.  In addition, May Mobility's vehicles are outfitted with four Ouster OS1 digital lidar sensors for short and mid-range detection and one Alpha Prime  sensor for long-range detection, the company said.
Contact:  Heather Shapiro, Ouster, press@ouster.io, www.ouster.io.
Hexagon-Novatel Announces 7.09.00 Firmware With PTP Functionality
Hexagon-NovAtel has announced the general release of 7.09.00 firmware providing the Precise Timing Protocol (PTP) feature to enable users to synchronize accurate time from GNSS with other devices and sensors on a shared network.  The new PTP feature brings GNSS stable timing to a user's other sensor systems connected through a local network to best support positioning, navigation and timing (PNT) and automotive and autonomous applications, the company said.
Contact:  Jessica Fielding, Hexagon's Autonomous & Positioning, (403) 295-4958, jessica.fielding@hexagon.com, hexagonpositioning.com
---
Create a FREE ManyMe Account.
---
HawkEye 360 Begins Manufacturing of Satellite Clusters 12 and 13
Space Flight Laboratory (SFL) announced HawkEye 360 has initiated manufacturing of the 12th and 13th Clusters of its radio frequency geolocating microsatellite constellation. The six satellites are being built on SFL's 30-kg DEFIANT platform at the HawkEye 360 facility in Virginia under the SFL Flex Production program, the company said.  In April 2023, the organizations launched and deployed Cluster 7, the first three satellites integrated in-house by HawkEye 360.
Contact:  Robert Zee, SFL, (416) 667-7400, info@utias-sfl.net, www.utias-sfl.net.
RoboSense Joins NVIDIA Omniverse Ecosystem
RoboSense has announced it is now connected to the NVIDIA Omniverse ecosystem, using the development platform based on Universal Scene Description (USD) to accelerate the development, testing, and validation of its sensor technology.  RoboSense's second-generation smart solid-state lidar model is integrated into NVIDIA DRIVE Sim.
DRIVE Sim is a reference application built on NVIDIA Omniverse, the connecting fabric between software ecosystems, the company said.  RoboSense will use the simulation platform to test and validate its new lidar systems—as well as provide ADAS developers access to simulation models, the company said.
Contact:  Grace Ye, RoboSense, media@robosense.ai, www.robosense.ai.
Esri Opens New Saint Louis Office in Emerging GEOINT District
Esri will open a Saint Louis office in the Globe Building at the center of downtown's burgeoning Innovation District.  Esri will join Maxar Technologies, General Dynamics, T-Kartor USA, and Ball Aerospace within the Globe Building.  Downtown Saint Louis is poised to become a national hub for geospatial intelligence (GEOINT) as construction of the $1.75 billion National Geospatial-Intelligence Agency (NGA) campus is scheduled to be completed in early 2026, the company said.
Contact:  Jo Ann Pruchniewski, Esri, (301) 693-2643, jpruchniewski@esri.com, www.esri.com.
Continental Integrates Imagery's Autonomous Driving Technology to Support Automated Parking
Imagery has announced that Continental [CTTAY] will integrate part of its technology in the Continental Autonomous Driving (AD) platform offering for passenger vehicles.  The first feature, autonomous parking, allows the vehicle to explore a parking lot, detect a suitable parking space, and park the vehicle all without the driver touching the steering wheel, the company said.  Imagery's Motion Planning layer will be used to draw upon learned behavior to navigate new roads independently, the company said.
Contact:  Imagry, www.imagry.co.
InfiniDome Wins 1st Place AUVSI XCELLENCE Award
InfiniDome has been named the 1st place winner in the Technology category of the XCELLENCE Awards by the Association for Uncrewed Vehicles Systems International (AUVSI).  InfiniDome was selected for its work in uncrewed systems technology.
InfiniDome's GPSdome2 protects GNSS systems from jamming in such platforms as UAV, UGV, and USV, the company said.
Contact:  InfiniDome, info@infinidome.com, www.infinidome.com.
JAVAD GNSS Opens Kentucky Facility
JAVAD GNSS has opening a Fort Wright, Kentucky, facility that will create as many as 20 engineering positions.  The facility will focus on research, development and engineering design for satellite navigation and will be a creative center for professional engineers in firmware development and electronic design, the state said.  The new Fort Wright office will accelerate product development and R&D while tapping engineering graduates from the local universities to stimulate creativity and new technology adoption, according to the state.
Contact:  JAVAD GNSS, javadgnss.com.
Trimble Announces Formula 1 Exec as Keynote Speaker
Trimble TRMB -1.92%↓ has announced that Formula 1's Mark Gallagher will be its keynote speaker for the 2023 Insight Tech Conference + Expo, which will be held September 24 – 27 at The Venetian in Las Vegas.  Gallagher, a long-time Formula 1 executive, has held senior roles in the high-performance environment of F1 motor racing for more than 30 years.  The 6th annual Insight Tech Conference + Expo is expected to bring in more than 1,500 industry attendees.
Contact:  Trimble Transportation, www.transportation.trimble.com.
People
---
Your partner in global employment
Over 1000 companies are hiring, paying, and taking care of their team members all over the world with Oyster's all-in-one global employment platform.
---
Jobs
Esri Careers. Esri.
Regional Sales Manager. Trimble.
Strategic Sales Manager- (Automotive). TomTom.
Global Partnerships Manager. Garmin.
Head of Commercial Sales – The Americas. Advanced Navigation.
Sr Product Owner Manager (Leadership). HERE Technologies.
---
Click HERE to Join our growing Location Business News LinkedIn Group!