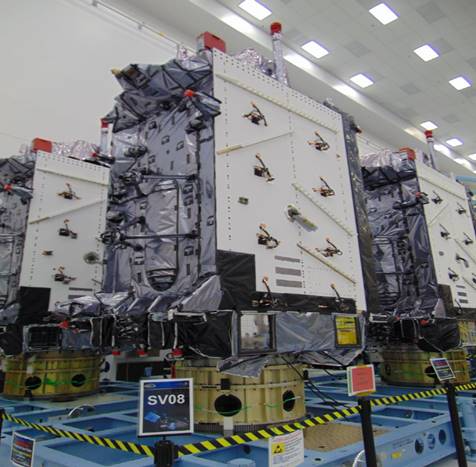 GPS' Capabilities Span 13-16 Critical Infrastructure Areas
A panel of GPS experts this week outlined how easy the satellite system can be compromised and called for signal protection, jamming-resistant equipment and backup terrestrial measures. Many of the panel concerns were enforced by a recent Russian anti-satellite test that scattered space debris.
Making opening remarks at the Nov. 17 webinar, Rep. John Garamendi, D-Calif., and chair of the House Armed Services Readiness Subcommittee, has been concerned about GPS' vulnerability.  "Every American relies on [GPS] everyday. [The] Homeland Securithy Department in the Obama Administration said it was single most important thing in our critical infrastructure, yet GPS is easy to jam and spoof, he said.
Garamendi said that a person with a radar jammer looking for law enforcement speed traps can jam GPS.  In addition, he said the Russians and Chinese know that the United States depends on GPS—and have their own backup systems to their own satellite navigation.
The webinar's speakers (George Beebe, Center for the National Interest; Greg Winfree, Texas Transportation Institute; and Scott Pace, George Washington University's Space Policy Institute) said that GPS was critical for infrastructure and many other uses.  However, Winfree said that GPS has not been designated a "critical infrastructure" by the U.S. government—even though it is an integral part of 13 of 16 critical infrastructure areas.
It appears that while the experts know that crippling GPS could be a second 9/11, and the Russians anti-satellite test makes strengthen the system a priority, a big question is, why wasn't it part of the recently passed $1.2 trillion Infrastructure Investment and Jobs Act?  
"I am reliably informed that there has been discussion within the administration as to whether this is a government responsibility," said Dana Goward, Resilient Navigation and Timing Foundation president. "It may well be from holdover folks from the last administration which, I think, saw the only option as a government build vs. the government leveraging the commercial sector for a suite of services."
Winfrey said that the government, years ago, asked the civil sector to finance a backup system as it wasn't their responsibility.  However, the civil sector didn't have the funding.  "The feeling [then] was, why should there be a backup when the system was so robust?" he said.
Pace said that if the government was involved in building a backup terrestrial system, it would take 10-12 years.
The webinar was cosponsored by the Domestic Preparedness Journal and the Resilient Navigation and Timing Foundation.
Contact:  Domestic Prepardness Journal, DomesticPreparedness.com, (800) 522-6948, inquiries@RNTFnd.org