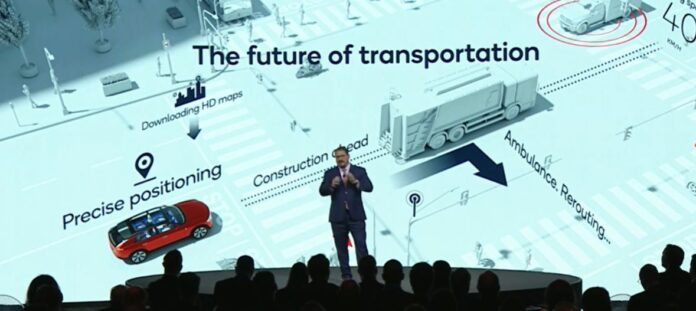 While not directly talking about location technology, Qualcomm [QCOM] president and CEO Cristiano Amon said, at a company investor's meeting, that car companies are becoming tech companies that will be always be connected.  Amon said that while the company has always focused on innovation in mobile, they are no longer defined by a single market or customer.
The giant chipmaker, which as 25 auto OEM customers, expanded their collaboration with BMW, to provide advanced driver assistance systems (ADAS), autonomous driving elements, dedicated camera functions and other technology.
While not directly mentioning its Qualcomm Location Suite, Amon said the company sees a huge opportunity for automotive and edge computing through IoT.  "We're No. 1 in telematics, automotive connectivity and next-generation premium infotainment," he said.  "IoT is changing.  We are moving away from traditional microcontrollers.  If it is not connected, it's not useful–it's about scaling AI at the Edge."
Amon mention that car navigation will be connected to every part of the transportation ecosystem, including traffic lights.  "Processing all of the systems is the ADAS digital cockpit with cloud connectivity," he said.