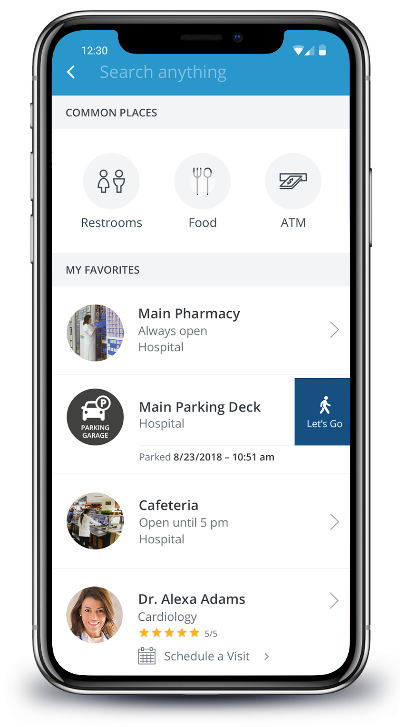 Gozio Health and CriticalArc are partnering to offer CriticalArc's SafeZone safety, security and emergency management product to hospitals and health systems.  The companies said that Gozio's location-based services platform will be added to SafeZone.
The companies cited the statistic that 75 percent of workplace assaults occur in a healthcare setting, according to the Bureau of Labor statistics.  CriticalArc's SafeZone uses Gozio's Bluetooth infrastructure to allow healthcare staff to call for emergency help or routine assistance indoors or out, the company said.
Workers can use smart phones or a dedicated wearable alarm.  An organization's security dispatchers can pinpoint the locations of a person calling for help and also assess the location of the nearest responders, the company said.
Key Takeaways:
This partnership is one of about a dozen this year that concentrate on health care facilities—either locating people or equipment/supplies.
An example of this healthcare niche is CenTrak, which introduced its CenTrak Maps this week.  CenTrak Maps is an interactive wayfinding platform designed to help patients, visitors, and staff navigate complex healthcare facilities.
Captain Obvious statement:  At first glance, it is a byproduct of the pandemic, although it seems as if hospital security issues have been a problem for years.
Contact:  Gerard Laurain, CriticalArc, (720) 234-2794,
gerard@criticalarc.com, www.criticalarc.com.