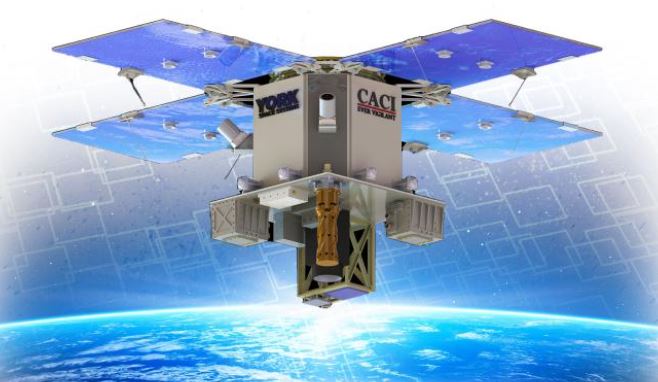 CACI International CACI -1.04%↓ has signed a five-year cooperative research and development agreement (CRADA) with the U.S. Army Space and Missile Defense Technical Center to develop advanced payload technologies, space sensor applications, and resilient Positioning, Navigation and Timing (PNT).
CACI previously tested a multi-mission small satellite payload in a 2023 satellite launch.  The payload includes two software-defined technology applications that enable PNT and tactical signals intelligence (TacISR) capabilities while in low earth orbit (LEO), the company said.
While the CRADA's financial details were not disclosed, it also calls for such technologies as laser communications, laser sensing, artificial intelligence, and secure communication technologies. "These payloads feature mission-proven, ground-based technologies that are tailored for the unique challenges of the contested space domain," said Todd Probert, CACI president of national security and innovative solutions, in a statement.
Overall, PNT has been critical to government agencies as a backup to GPS.  CACI said the time-focused PNT payload application is the enabler of precision positioning and navigation and will demonstrate GPS-independent earth-space time synchronization "that exceeds current performance by 100 times."
Contact:  Lorraine Corcoran, CACI, (703) 434-4165, lorraine.corcoran@caci.com, www.caci.com.