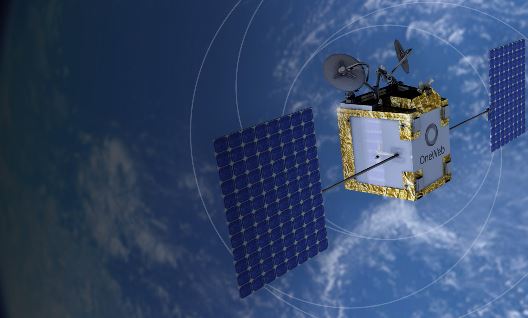 U.K. May Need To Find Replacement for Galileo
The $3.4 billion merger of OneWeb and Paris-based Eutelsat may allow the companies to compete with Elon Musk's SpaceX, but may have put a damper on the opportunity for the United Kingdom to build its own satellites with positioning, navigation and timing (PNT) capabilities.
OneWeb's satellites, of which 648 low-Earth orbit satellites are planned, were thought of by government officials to be the U.K.'s replacement for the Galileo system, which it is not able to use because of Brexit.
The company currently has 428 satellites in orbit, which will be combined with Eutelsat's 36 geostationary orbit satellites.  The companies' goal is to bring broadband into rural areas with limited internet access—something that puts them into direct competition with SpaceX's Starlink project.
Some industry experts believe that Eutelsat, which had already taken a financial stake in OneWeb last year, will have its hands full building out the company's satellites, much less trying to monetize a secondary payload for PNT.
"Leveraging OneWeb for PNT has always been an uphill climb.  Possible, but likely not practical or cost effective considering the alternatives," said Dana Goward, Resilient Navigation and Timing Foundation president.
While a new satellite navigation constellation may have been a good talking point for Prime Minister Boris Johnson during the Brexit/Galileo split, the U.K. government never seemed to be committed to the idea, Goward said.  "We hadn't heard much about it lately.  In fact, the U.K. has been doing PNT trials with INMARSAT," he said.  "Near term profits from internet services will be driving OneWeb-Eutelsat.  PNT is a long-term strategic resilience and national security issue.  It is going to have a hard time moving to the head of the line in a company where the UK government has an even smaller minority stake.  Especially if the government is not all that motivated."
The U.K. government, which bankrolled OneWeb as part of a bailout package when the company filed for bankruptcy, may be concerned that the company is joining a foreign entity whose shareholders include the Chinese government.