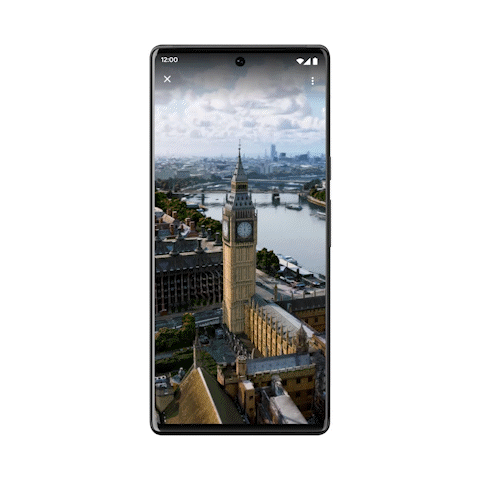 Facing competition from Instagram (see our "Other Location News" briefs below) and other companies with detailed search capability, Google Maps GOOG 1.91%↑ launched three new features this week:  detailed cycling routes, aerial and immersive views of 100 landmarks and improved location sharing with notifications for friend arrival and departure.
In a company blog, Google Maps says that immersive view, which pairs AI with Street View, satellite and aerial imagery, will help people plan their trips and find helpful information about places they plan to visit.  Aerial views include popular landmarks in such cities as Barcelona, London, New York, San Francisco and Tokyo.
To leverage a market that Google says has increased by more than 40 percent worldwide, the company launched new features for cycling, including bike route comparison.  Other features include trail elevation, traffic information, stairs and steep hills.  "Gone are the days of unknowingly pedaling up a strenuous hill or on a route with more car traffic than you're comfortable with," the company said in its blog.
The final new Google Maps feature, a friend location and sharing function, allows users (who have chosen to share their location) to see when friends have arrived a certain place such as a concert.  Users can see when a friend has left a venue and when they have returned to a certain area, the company said.