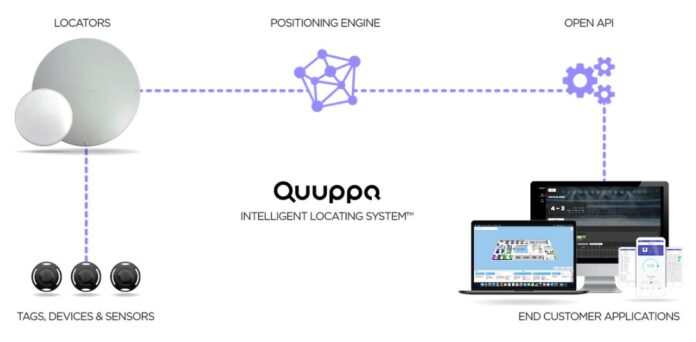 AirQuay and Finland-based Quuppa recently partnered to offer location-based solutions in manufacturing, warehousing, healthcare and sports facilities in the Republic of Korea.  AirQuay, a real-time location systems company based in Korea, offers the SmartSpace platform that tracks assets and people.
The companies plan to integrate Quuppa's Positioning Engine into the SmartSpace platform to expand AirQuay's market share, the company said.  This integration allows AirQuay's customers to receive tracking capability for such applications as proprietary tags and other Bluetooth-enabled devices.
"[With this agreement], we expect to expand our target markets to manufacturing, safety, retail, and sports in the Korean market. We will be able to provide our customers with more flexible RTLS platforms," said Tae-Young Cho, AirQuay president and CEO, in a statement.
While AirQuay and Quuppa hope to secure a wide market share for their product offerings in Korea, the companies also say they want to increase education and awareness about RTLS in the region.
Contact:  Sari Arjamo-Tuominen, Quuppa, 358 40 728 5575, sari.arjamo-tuominen@quuppa.com, www.quuppa.com