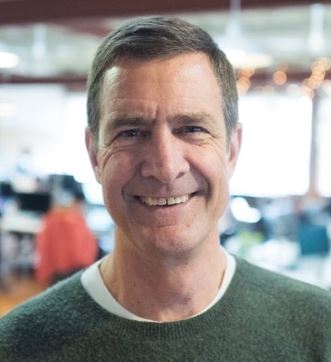 The Overture Maps Foundation named industry veteran Marc Prioleau as its first executive director.  OMF, founded in December by Amazon Web Services AAPL 0.01%↑, Meta META -0.65%↓, Microsoft MSFT 0.05%↑ and TomTom [TOM2], aims to create reliable and interoperable open map data as a shared asset.
Prioleau, who said Overture's target market is the organizations that use that map data to build mapping and location services, was quick to address his initial priorities for OMF.
"It seems obvious, but it is true that map data can and should be open and available for everyone to use.  It should be a shared spatial framework that supports not just unique applications but interoperable applications," he said.  "That becomes more relevant in a post mobile world where the 'map' is baked in to the application.  Think about AR experiences.  The map elements are essentially placed in the world around us and we are not looking at a map… we are in the map.  For that to happen map data needs to be common and shared."
Prioleau has been in the mapping/location industry since 1995, starting at Trimble TRMB 2.21%↑.  He transitioned to mapping in 2004 when he took executive positions at deCarta, Mapbox, Uber UBER -0.26%↓ and Meta.
Prioleau has always insisted that making maps is hard, but says collaboration is the key to success.  "Maps are still hard.  In fact, in some ways they have become harder as the user expectations for features and accuracy have risen," he said.  "But we also have some new tools to help capture and build map data.  We have billions of sensors that collect and report information about the world."
The rise of cloud computing that can crunch data to generate information and emerging artificial intelligences, which can derive meaning from unstructured data, are other ways Prioleau believes can spur map development.  "All those things are out there, not necessarily owned by one company or organization.  That's where the importance of collaboration comes in," he said.
Overall, Prioleau doesn't see OMF as an organization that excludes companies, including members, and potential members, competing against each other.  "Overture is formed under the Linux Foundation, which has a core tenet of being open and inclusive. Organizations can be competitive but still collaborate to build data because that's where everyone can win," he said.  "From its founding, Overture has included companies that compete with each other but have seen the value of collaboration to build map data."
Germany-based PTV Group, which says OMF has "great potential for transportation modeling and simulation," announced today that it has joined Overture. The company said it will contribute mobility modeling insights and other technology.