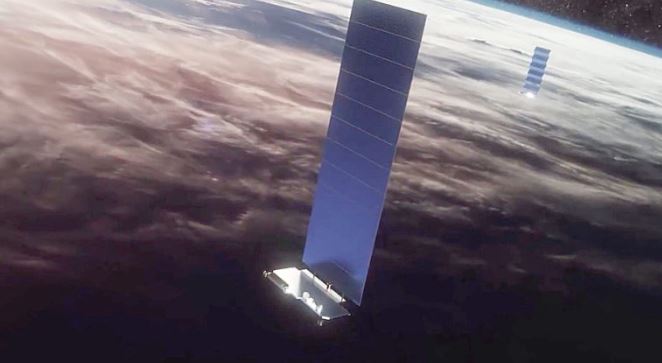 New trademark documents suggest so…while UT researchers reverse-engineer Starlink's signal
Elon Musk's satellite venture Starlink has filed new trademarks that include satellite positioning and imagery services.  According to published reports, the new trademarks feature language that includes using the satellite constellation to provide real-time imagery.
In addition, other language cited potential geolocation services—and that the trademark filing would exclude U.S. GPS satellites, said trademark lawyer Josh Gerben in a Twitter post:
Elon Musk appears to be planning an expansion of Starlink's services. A new trademark filing claims that Starlink will soon offer: 1. Real-time images obtained via satellites. 2. GPS devices and services independent of the US government's system.
#Starlink
#ElonMusk
Gerben told Benzenga that the new satellite positioning services could be used in Musk's Tesla TSLA 0.90%↑ vehicles.  The real-time imagery, Gerben said, could be similar to what Google GOOG -1.52%↓ offers.
In the meantime, The Register reported, in a copyrighted story, that University of Texas researchers, once rebuffed by Musk's SpaceX, were able to reverse-engineer Starlink's satellite signal for use as a GPS alternative.  UT Professor Todd Humphreys said that his team managed to reverse-engineer Starlink download signals to locate a receiver within 30 meters.  He shared his team's research in a non-peer-reviewed paper.
ESA Plans for Low-orbiting Navigation Satellites
In related space news, ESA's Navigation Directorate said this week it is planning an in-orbit demonstration with new navigation satellites in low-Earth-orbit to supplement its existing 23 Galileo satellites.
ESA said the plan is to build "at least a half a dozen satellites to test capabilities and key technologies, as well as demonstrating signals and frequency bands for use by a follow-on operational constellation."