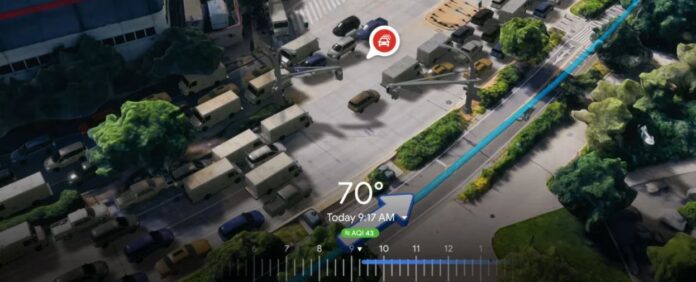 When a user gets directions, they will be able to see a multidimensional experience to preview bike lanes, sidewalks, intersections and parking, the company said in a blog.  Google Maps, which originally announced Immersive View at last's year's I/O meeting, also lets the user see weather information and even air quality with a time slider.
Over the next few months, Google said it will roll out Immersive View in Amsterdam, Berlin, Dublin, Florence, Las Vegas, London, Los Angeles, New York, Miami, Paris, Seattle, San Francisco, San Jose, Tokyo and Venice.
The company also announced a new Aerial View API for developers to allow them to integrate a 3D birds-eye video of a point of interest in their apps.  The company cited a company that is using the app to help renters visualize a property and the surrounding area.  Google Maps also said developers can use an experimental release of Photorealistic 3D Tiles, through its Map Tiles API,  to customize their 3D maps.