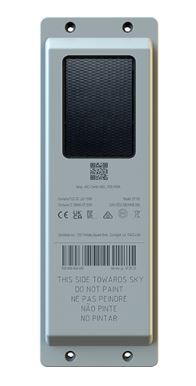 Globalstar [GSAT] has introduced Realm Enablement Suite, which include satellite asset tracking hardware and software solutions.  The company says the suite will enable its partners to place new solutions on the market with AI-enable applications that generate telematics data.
Realm Enablement Suite, which uses the Globalstar LEO satellite network, introduces Integrity 150, a solar-powered, deployment-ready satellite asset tracking device with an application enablement platform, the company said.  Also introduced is the ST150M satellite modem module, which includes a GPS receiver, that spurs product development; and Realm application enablement platform, the company said.
The solar-powered asset tracking device, which has an integrated GPS receiver, will be tailored to the transportation, energy, construction, agriculture, forestry and government agency markets.  The device features what the company calls the longest life battery available.
The realm enablement application platform includes the Globalstar BLE (Bluetooth Low Energy) sensors libraries.  The platform also provides an ongoing applications development ecosystem as innovative solutions are added by the company.
Contact:  Denise Davila, Globalstar, (985) 335-1538, denise.davila@globalstar.com, www.globalstar.com.