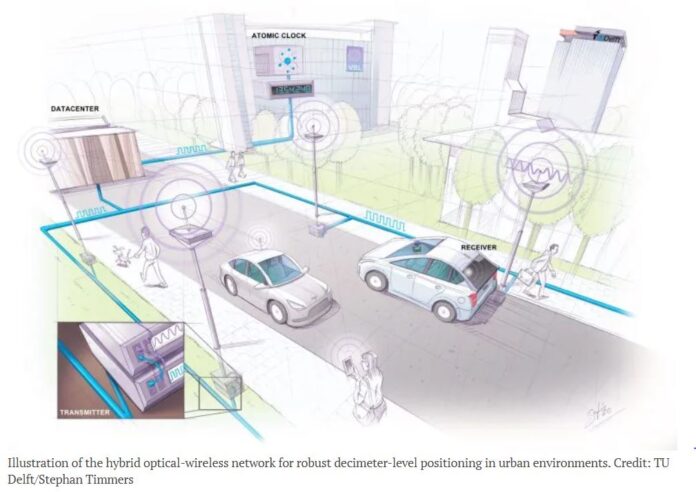 The researchers say their working prototype achieved accuracy of 10 centimeters, which would energize autonomous vehicles, quantum communication and next-generation mobile communications systems.
The project, called SuperGPS, uses innovations that include connecting a mobile network to an accurate atomic clock for perfectly timed messages for positioning.  The researchers say the connections are made through an existing fiber-optic network.
The system also employs radio signals with a large bandwidth.  Because building reflect radio signals, which hamper navigation devices, the large bandwidth sorts out the signal reflections to enable better positioning accuracy, said Gerard Janssen of Delft University of Technology.