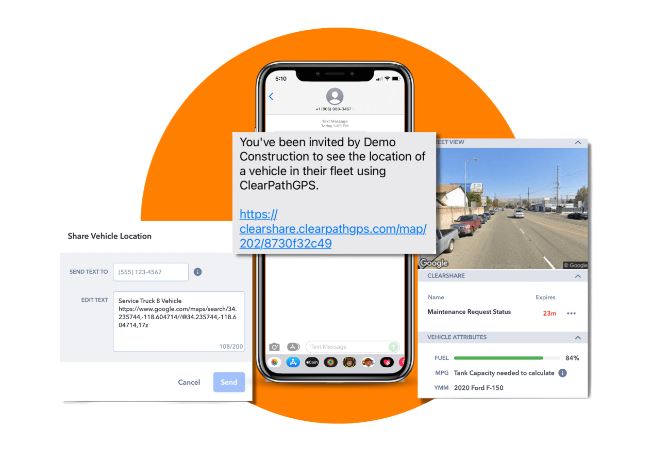 It's the end of an era as Verizon VZ -1.14%↓ will close the last 3G network on Dec. 31.  The 3G networks once allowed millions of passenger cars, trucks and buses to offer emergency, convenience and navigation features.
AT&T T -0.79%↓ started to phase out its 3G network in February.  T-Mobile TMUS 1.16%↑closed the Sprint 3G network on March 31 and Sprint LTE on June 30.  In addition, the company closed its T-Mobile 3G on July 1.
3G-connected vehicles will lose their automatic crash notification and other features.  According to one account, more than 10 percent of public school buses could lose GPS signals and other communications.
For fleets, it means loss of vehicle connect and driving data for companies that did not upgrade telematics services.  Many of these companies, because of the pandemic, delayed software and hardware upgrades.
However, such companies as ClearPathGPS completed all 3G migrations for every carrier.  "We've had everyone done since March 2022.  We've received calls from numerous Verizon customers who have not heard any updates on the transition and are concerned they will be left behind," said Steve Wells, ClearPathGPS founder and CRO.  "We've also seen Verizon clients use the shutdown as leverage to get out of their contracts.  This seems most prevalent in the smaller customers."
The 3G shutdown affected millions of vehicle models—from 2010 through 2019.  However, one company worked with its customers to offer transition solutions.
"Our Audi 3G sunset solution is doing great.  We also launched for a portion of Volkswagen vehicles," said Kenny Hawk, Mojio CEO.  "Customers love the way Audi is taking care of them and making sure them and their families are safe and connected—even though the 3G network has been shut down.  Our OEM grade solution is easy to install cost effective and has a great user experience."