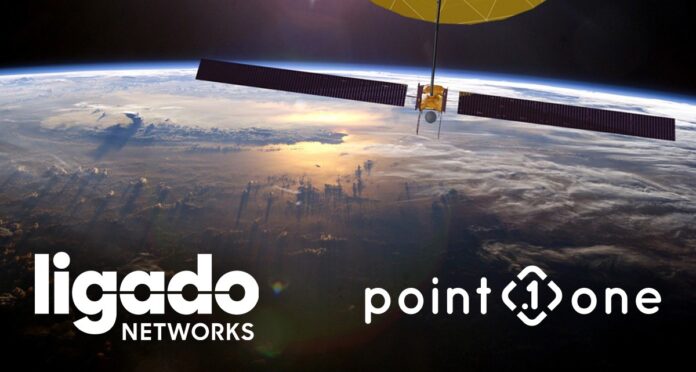 In what appears to be its first partnership with a satellite navigation company, Ligado Networks has partnered with Point One Navigation to provide satellite capacity to support Point One's Polaris GNSS correction service.
The partnership will provide L-Band service to electric vehicles with advanced driver assistance systems (ADAS) and will expand to additional sectors in the coming years, according to a press release.
Point One says its Polaris service unlocks better than 10-centimeter accuracy for mobile assets with a nationwide footprint in the United States and coverage across Europe.
"Point One's innovative positioning network and Fusion Engine software advance operational capabilities in the same critical industrial segments that Ligado will support with our 5G mobile private network solutions," said Doug Smith, Ligado CEO, in a statement.  "Commercial transportation, agriculture and industrial operations increasingly constitute critical infrastructure and require assured coverage, availability and security from the mobile networks and technology platforms on which they rely."
Beginning early next year, Point One expects to initially deploy the mobile satellite-enabled service to commercial electric vehicles.  Through the multi-year Ligado agreement, the company will add other automotive, transportation, agricultural, and other mobile robotic platforms, the company said.
Aaron Nathan, Point One CEO, said that the partnership with Ligado uses that company's satellite data capabilities, which have no concerns from the the GNSS community.  "At issue is Ligado's land based transmitter ambitions (ATCs) which I personally believe the GNSS community and Ligado need to work closely to come up with a solution that should hopefully involve a change in how filters (in both LNAs and receivers) are designed in new equipment and how Ligado lays out the topology of the ATS network and the actual transmit power," he said.
GPS Industry Not Happy With Ligado…
Such companies as Thalwil, Switzerland-based u-blox [UBXN] said it cautions against negative impacts of the FCC's approval of the use of a previously protected portion of the L band for terrestrial communication on global navigation satellite systems (GNSS) such as GPS.
Because of a Jan. 2021 FCC decision, Ligado will be free to use frequencies "very close to those used by GNSS receivers, to transmit downlink signals from cell towers and uplink signals from user equipment," u-blox said.
The company contends the signals threaten to disrupt GNSS receiver operation from "any manufacturer operating in the vicinity of a Ligado base station or compatible cellular handset."
The FCC voted down a request by U.S. government agencies to stop its decision that allows Reston, Va.-based Ligado Networks to deploy a nationwide mobile broadband network.  At that time, such companies as Lockheed Martin [LMT], Iridium Communications, Air Line Pilots Association, Association of Equipment Manufacturers, International Air Transport Association and Airlines for America filed petitions to ask the FCC to reconsider Ligado's bid.
Contact: Mark Shapiro, for Point One, (619) 249-7742, mshapiro@srs-techpr.com, www.pointonenav.com.