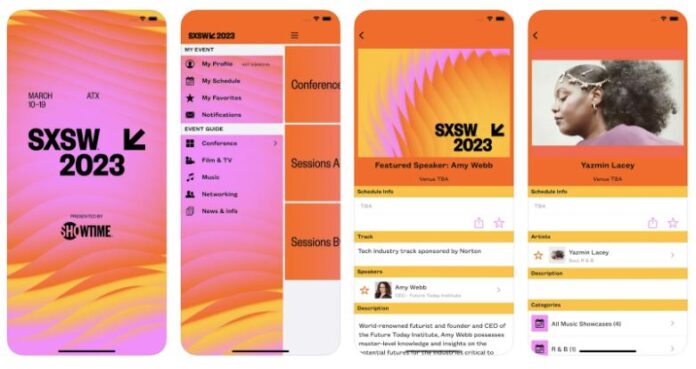 Portland, Ore.-based Airship has announced that the South by Southwest festival is using its App Experience Platform to power location-based push notifications and in-app messaging for the conference's mobile app.
Not only does the app allow SXSW attendees to skip lines by using the company's Mobile Wallet, it sends out location-targeted messaging.  The company says location-targeting messaging allows conference attendees to discover events as they are happening.
Airship partners with Infillion's Gimbal, and others, to make it easy to set-up location-targeted messaging, said Corey Gault, Airship vice president of communications.  "All the customer needs to do is implement the Airship SDK and Gimbal SDK and add a piece of bridging code," he said.  "From there, they can add places with metadata via Gimbal or drag-and-drop geofences on a map.  This information can then be used to trigger messages when someone enters or exits a location."
SXSW has set up geofences to trigger location-targeted push notifications from Airship featuring machine-learning recommendations based on festival goers' personalized schedules and Agenda Gaps to maximize their time and experience.  "The app and tightly integrated messaging not only helps ensure attendees participate in their desired sessions, it gives visibility to nearby sponsor events deemed relevant to their interests," Gault said.
Airship's technology is included on other Eventbase conference apps, including Cisco Live, CES, NRF Retail's Big Show, Salesforce Dreamforce, IBM Think, SAP SapphireNow, Adobe Summit, VMware Explore and HIMSS.  Airship is also used by conference organizers that build their own apps.
In other SXSW news:
While SXSW is known for its festivals on film, television and music, it has been a conference to showcase tech for several years.  In fact, execs from TomTom [Tom2] spoke on a tech panel with Lyft LYFT 

2.22%↑

 and Meta META 

8.72%↑

, rather than at this year's Mobile World Congress.
Location-based social networking app Gowalla, which made its debut at SXSW in 2009, launched again in Austin this week.  The company, which was purchased by Facebook in 2011 and shut down a year later, allows users to check in on a map to share location and see where friends have checked in.