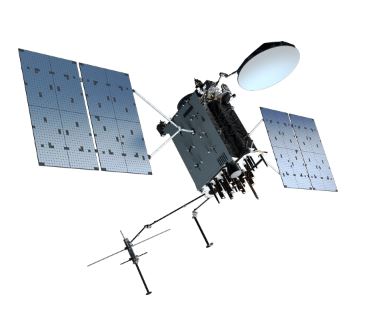 Too many GPS satellites are awaiting launch…
The U.S. Space Force has announced that it is pausing new orders of GPS satellites as there are several in storage waiting to be launched.  At a Pentagon press conference this week, Maj. Gen. Michael Greiner, deputy assistant secretary for budget for the Department of the Air Force, said two GPS 3F satellites from last year's budget, worth about $250 million each, won't be included in the 2024 version.
The 10th and last GPS 3 satellite, manufactured by Lockheed Martin LMT 0.35%↑, was delivered to the company's Colorado facility last month for storage until a launch date becomes available.  The company is now manufacturing the GPS 3F under a 2018 contract worth $7.2 billion for as many as 22 satellites.
This week, as part of the Pentagon's 2024  budget, the Space Force did request $1.2 billion for the GPS Enterprise, which consists of $980 million in R&D and testing and $280 million for procurement.  This includes development of the GPS 3F satellites.
Some of the funding includes transition from the Operational Control Segment to the next-generation OCX ground control. In addition, testing and integration of receivers from the Military GPS User Equipment (MGUE Increment 1) were included in the funding request.