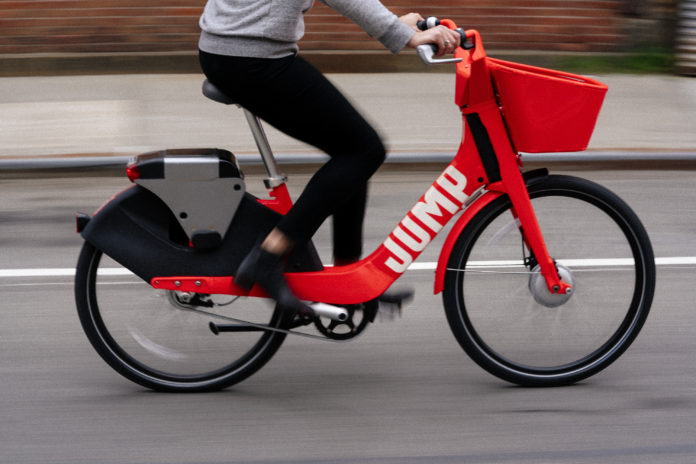 Read the full story at the link above…
Uber has acquired bike-sharing startup JUMP for an undisclosed amount of money. This comes shortly after TechCrunch reported that JUMP was in talks with Uber as well as with investors regarding a potential fundraising round involving Sequoia Capital's Mike Moritz. At the time, JUMP was contemplating a sale that exceeded $100 million. We're now hearing that the final price was closer to $200 million, according to one source close to the situation.
JUMP's decision to sell to Uber came down to the ability to realize the bike-share company's vision at a large scale, and quickly, JUMP CEO Ryan Rzepecki told TechCrunch over the phone. He also said Uber CEO Dara Khosrowshahi's leadership impacted his decision.
"I had a chance to spend a couple of evenings with him, and really talk through his vision for the business and our vision, and saw a lot of alignment," Rzepecki said.
He noted that while Uber had a rocky 2017, he's optimistic Uber is on the right track.
"I think it's really on the right course now and [Khosrowshahi] believes the way we approach working with cities and our vision for partnering with cities" aligns with Uber's mission, Rzepecki said. "That was important for me and his desire to do things the right way. This is a great outcome and gives me a chance to bring my entire vision to the entire world."
Meanwhile, becoming a top urban mobility platform is part of Uber's ultimate vision, Khosrowshahi told TechCrunch over the phone. As more people live in cities, there will need to be a broader array of mobility options that work for both customers and cities, he said.
"We see the Uber app as moving from just being about car sharing and car hailing to really helping the consumer get from A to B int he most affordable, most dependable, most convenient way," Khosrowshahi said. "And we think e-bikes are just a spectacularly great product."
As part of the acquisition, JUMP employees will join Uber's team but the bike-share company will carry on as an independent, wholly controlled subsidiary, Rzepecki said.
JUMP is best known its 12,000, GPS-enabled bikes. JUMP's bikes can be legally locked to bike parking racks or the "furniture zone" of sidewalks, which is where you see things like light poles, benches and utility poles. The bikes also come with integrated locks to secure the bikes.