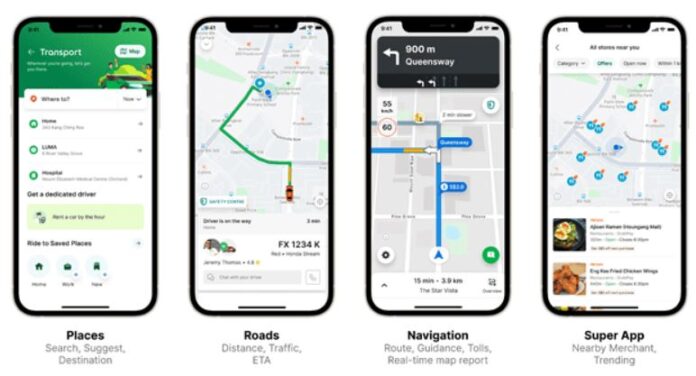 Company hopes to "grab" part of a $1 billion market…
Hoping to gain part of an estimated $1 billion Southeast Asia mapping and location-based services market, Grab Holdings [GRAB] has announced the launch of GrabMaps for enterprise customers.  The new service, first developed for in-house use, will provide location-based intelligence and services for all of its verticals, located in seven countries, by the third quarter, the company said.
"The back alleys and narrow side streets common across Southeast Asia cities often don't show up on conventional maps, but are navigated by our driver and delivery partners every day," said Tan Hooi Ling, Grab co-founder, in a statement. "We've invested to turn this intelligence into a competitive advantage, allowing us to serve our users and partners with a great experience, at the same time driving efficiency and cost-savings for the business."
The B2B version of GrabMaps will feature driver-delivery planning, ETA calculations, route planning, underlying points of interest and route intelligence.  Through its Base Data Map, companies can license data from Grab, such as places, road and traffic and imagery.  In addition, GrabMaps currently has more than 33 million POIs and point addresses in Southeast Asia and expects to grow this to 37 million by the end of the year, the company said.
The company will also offer map-making tools and software-as-a-service to enterprise customers to build their own maps.  Grab's map-making camera, Kartacam, is currently being piloted by partner companies in Paris, Johannesburg, Dubai and Seattle, the company said.
GrabMaps powers more than 800 billion API calls per month across its services—and draws data from millions of orders and rides, the company said.  This includes real-time feedback from partners on road closures, business address changes and more, the company said.