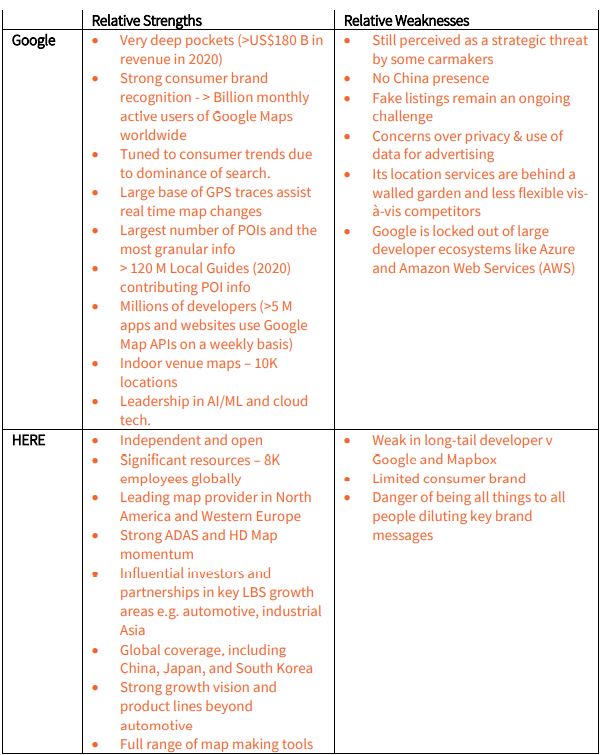 HERE tops list, but all digital mapping companies have strengths/weaknesses.
A recent Strategy Analytics report, "Location Platform Benchmarking Report: 2021," places digital mapping company HERE on of several categories that include map making and freshness, meeting automotive industry needs, map and data visualization, and the ability to appeal to developers. The other companies assessed, TomTom, Mapbox and Google, scored high in several categories as well.
Here's a couple of the study's charts outlining strengths/weaknesses:
Key Takeaways:
While some of the stats are ticky-tacky, Mapbox has [only] 500 employees, etc., the study strongly assesses the global market for location services.
A number of location companies have announced they were mentioned in a report such as the location study from Gartner.
Contact: Nitesh Patel, Strategy Analytics, 44(0)1908 423621, npatel@strategyanalytics.com.